Apple News app to introduce magazine subscriptions feature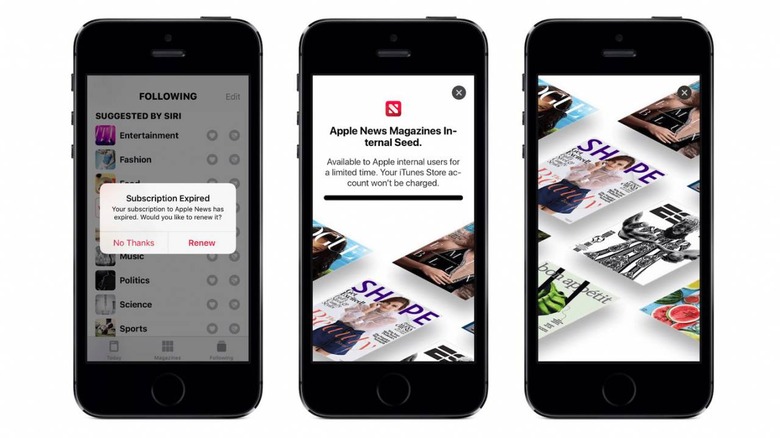 Since its debut, Apple's News app for iOS has acted as an easy-to-use hub for users to read and discover news from a variety of websites and outlets. For some time now, there's been rumors and speculation that Apple plans to add a magazine subscription feature, especially following the company's acquisition of Texture last year. It looks like that feature will soon be rolling out to the public, as a preview has appeared in the new developer beta for iOS 12.2.
Released this week, the iOS 12.2 beta features a promotional page for the updated News app, referring to the subscription feature as simply "Apple News Magazines." It mentions that payment will be handled through users' iTunes Store account, however, there's no mention of what the service will cost or when exactly it will launch.
Before Apple's acquisition in March of last year, Texture itself acted as a digital magazine subscription service, and was often compared as a Netflix for magazines. Users could pay a $9.99 per month subscription for access to over 200 magazines, including The New Yorker, Vanity Fair, Time, GQ, and People.
The promo page also makes mention of "bundle subscriptions," which is likely related to the all-in-one service that has been reported in recent months, with Apple combining subscriptions to magazines, original TV and video content, and Apple Music into one package.