Apple buys Texture, the Netflix of magazine subscriptions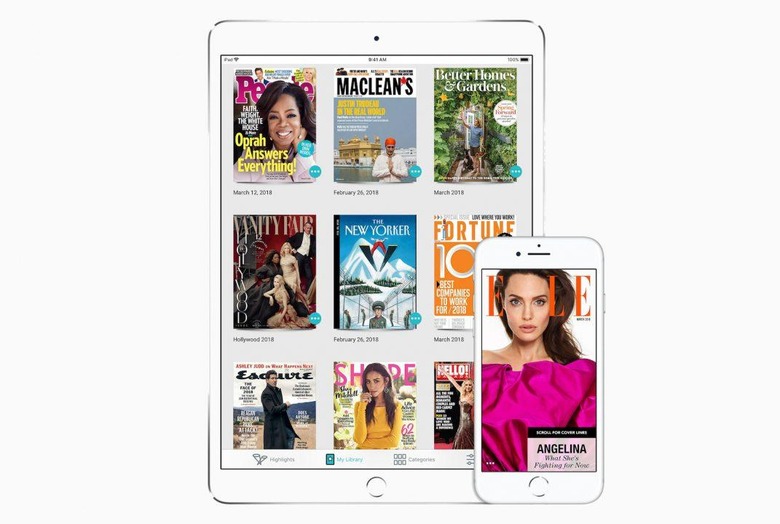 Apple has acquired Texture, a digital magazine subscription service that promises to do for periodicals what Apple Music has done for all-you-can-eat music. Currently offering more than 200 different magazine titles, Texture launched back in 2010 and now includes GQ, Car and Driver, Vanity Fair, and National Geographic, among others.
Texture had been owned by some of the big names in magazine publishing: Condé Nast, Hearst, Meredith, Rogers Media, and KKR. Their collective strategy was to use an approach that had worked for Spotify and Netflix, but for monthly magazines. Rather than expect readers to individually subscribe to each title, and use a different app to consume each of those subscriptions, Texture pulled them all together behind a single icon.
For that, Texture charges $9.99 per month (after a seven day free trial). Apps were available for iPad and iPhone, Android devices, and Amazon Fire tablets. Not only does the subscription include the latest issues of each magazine, it also encompasses back issues too.
Now, Next Issue Media – the company that the six publishers created – is being acquired by Apple. Pricing for the deal has not been confirmed at this stage. According to Apple's Eddy Cue, senior vice president of Internet Software and Services, it's a natural fit. "We are committed to quality journalism from trusted sources and allowing magazines to keep producing beautifully designed and engaging stories for users," Cue said in a statement today.
Certainly, it seems to have been a popular app for readers. Texture currently has a 4.8 out of 5 rating among users, with readers praising its offline support for magazines, content recommendations, and more. The digital magazine landscape hasn't been an easy one to compete in, mind. Google has Google Play Newsstand, while Amazon has a magazine subscription service of its own. All the same, we've seen several attempts to do for magazines what Netflix has for video, but end up disappearing shortly after.
Of course, the question now is what Apple will do about Texture's other apps. For the moment, it's likely that the standalone app will continue, but it's not hard to see Apple's end-goal being integrating magazine subscriptions into Apple News. At that point, we'll find out whether Texture will remain an option for Android and Fire tablet users.