Apple new MacBook, Mac mini, iMac and Magic Mouse hands-on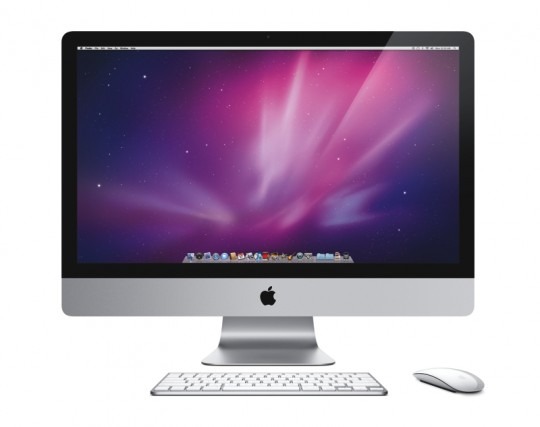 The Apple Store has just gone back online with a broad sweep of updates, and I've been catching up with Apple this morning to go hands-on with the new range.  After the cut, all the details and some hands-on feedback with the new 13.3-inch MacBook, three new Mac mini desktops, four new iMacs with 21.5-inch and 27-inch Full HD IPS displays and, in the top-spec model, a Core i5 or Core i7 processor, and the new Apple Magic Mouse with a multitouch trackpad.
The new
keeps the same polycarbonate plastic as its predecessor but pairs it with a new, LED backlit display, built-in battery (that Apple rate for up to 7hrs use) like the MacBook Pro range, and a glass multitouch trackpad.  Only one model will be on offer, with an Intel Core 2 Duo 2.26GHz processor, 2GB of RAM, NVIDIA GeForce 9400m graphics, 250GB hard-drive and a SuperDrive.  The price is also staying the same, at $999, and it's available today.  Hands-on, it's a more rounded casing than the last-gen model and it drops weight, too: 4.7lbs versus 5.0lbs of the previous MacBook.  The newly bare, unibody-style base panel has now got a non-slip coating, too, and the whole thing feels far slicker and like the MacBook Pro range.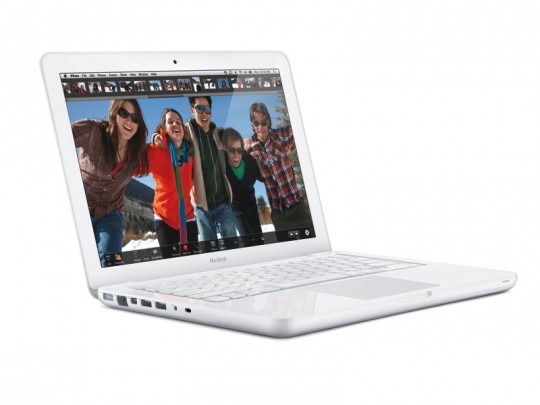 Apple's other entry-level range, the
, has seen an update too.  The consumer Mac mini keeps the same casing but updates the specifications, with two models keeping the existing price points; the first gets an Intel Core 2 Duo 2.4GHz processor, 2GB of RAM and a 160GB hard-drive, while the second gets a faster, 2.53GHz CPU, 4GB of RAM and a 320GB hard-drive.
However Apple also showed me their new
, which drops the optical drive and in favor of squeezing two 500GB hard-drives into the same footprint as before.  It, too, gets the 2.53GHz Core 2 Duo CPU and 4GB of RAM, but Apple are preloading OS X Snow Leopard Server onto it, in the expectation that small businesses will use it as the hub of their network.  It's worth noting that OS X Server has no limit on clients, unlike Windows Server.  All three models are available today, priced from $599 for the regular mini and $999 for the server version.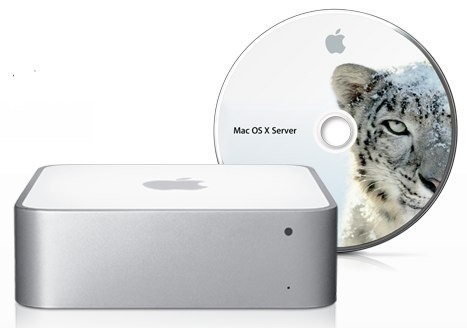 I also got to see Apple's four
, which now have 16:9 aspect ratio Full HD displays in either 21.5- or 27-inch sizes.  It's hard to overstate the image quality from the IPS displays, they're incredible crisp and, thanks to the LED backlighting, evenly bright.  The black plastic rear panels have been dropped, happily, in favor of a formed aluminum back with the same cluster of ports: four USB 2.0, gigabit Ethernet, FireWire 800, audio in/out and Mini DisplayPort.  On the 27-inch, the Mini DisplayPort can be switched between output and input, meaning you could feasibly use the new iMac as a standalone display for your MacBook Pro.  Wireless connectivity includes WiFi b/g/n and Bluetooth 2.1+EDR as standard.  Meanwhile on the side of the iMac there's a much-welcome SD card slot, and there are new speakers to take advantage of the extra chassis space that manage to bely the lack of a separate subwoofer.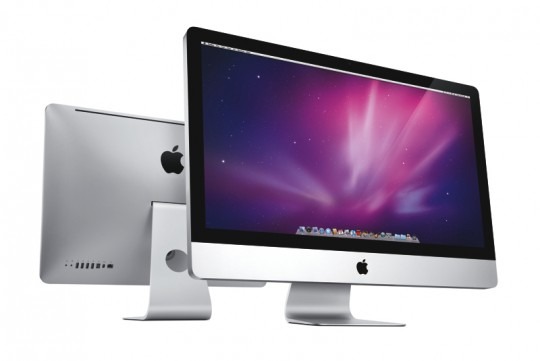 The two 21.5-inch models each have an Intel Core 2 Duo 3.06GHz processor – the same chip, in fact, that used to be the top-spec option on the last-gen iMac – together with 4GB of RAM and a SuperDrive DVD burner.  The $1,199 entry-level machine gets a 500GB hard-drive and NVIDIA GeForce 9400M graphics; meanwhile the $1,499 iMac updates the hard-drive to 1TB and adds in ATI Radeon HD4670 256MB graphics.  Both are available today.
As for the 27-inch iMacs, the starter configuration is $1,699 and gets the same 3.06GHz processor as the smaller models, with 4GB of memory, 1TB of hard-drive space and Radeon HD 4670 graphics as standard.  That, too, will be available starting today.  If you can wait until November, however, Apple showed us the forth configuration, at $1,999, which gets a 2.26GHz Intel Core i5 quadcore processor, up to supports up to 16GB of RAM and up to 2TB of storage, and has an ATI Radeon HD4850 512MB graphics card as standard.  Apple will also be offering the same machine with a $200 upgrade to a 2.8GHz Core i7 processor.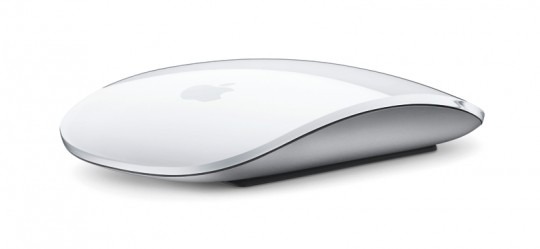 The standard iMac keyboard will now be the wireless version (though you'll be able to specify the wired if you prefer), and it will come with a new
multitouch Bluetooth mouse.  Like the Mighty Mouse, the entire Magic Mouse is in effect a button, but instead of a trackball the top surface is a multitouch trackpad like you'd find on a MacBook.   It supports the same chiral-rotate, two-finger scroll and other gestures as we've seen before (though pinch-zoom is conspicuous by its absence), together with the momentum scrolling from the iPhone, and will be available separately from next week for $69.  Battery life is up to four-months, and range up to 33 feet.  It works incredibly well, and it's backward-compatible with previous Macs and MacBooks.
[vms e6341fba65b0ad043350]
That's Apple's line-up for the 2009 holidays; we've got review units on hand, and you can bet we'll be running through everything Apple's new range has to offer over the next few days.  Expect the SlashGear reviews soon!