Apple new 24-inch Cinema Display shipping early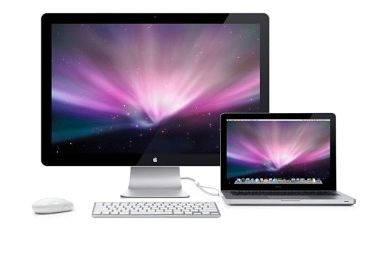 Apple has drastically cut down the shipping time for their new 24-inch Cinema Display. Customers who ordered the new Cinema Display won't have to wait as long as previously though, their orders should be shipping in the next seven to ten days.
The new LCD display that was announced last month along with the new MacBooks, features a high resolution of 1920 x 1200 pixels and a contrast ratio of 1000:1. Apple used a new LED backlighting to improve color, save energy, and make a quicker transition to full brightness.
The 24-in Cinema Display also features a 2.1- channel speaker system, iSight camera and microphone. The display was designed to work with MacBooks with the Mini DisplayPort, MagSafe, and USB 2.0 connections. For those who wish to order this display and have not done so already, you can purchase it for $900 at any Apple Store.