Apple nets 72% of Chinese tablet market during Q2 2012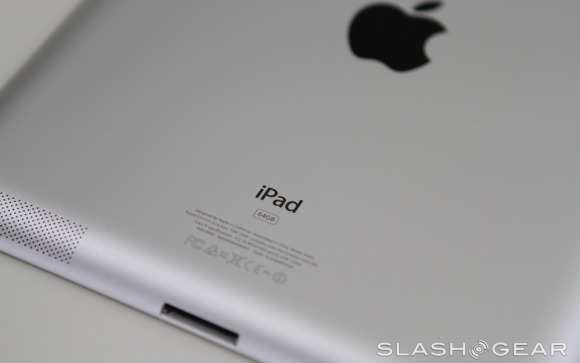 Apple might be getting some stiff competition here in the United States, but in China, the company may as well be the only one playing the game. Digitimes reports that 2.34 million tablets were sold in China during quarter 2 (which ended in July), and of those, around 1.7 million sales were iPads. That leaves Apple with a mind-numbing 72.66% of the market share, so just let that sink in for a moment.
Of course, Apple doesn't share exact sales numbers for any of its devices in any region, so this is simply an estimate using the information Digitimes compiled from Analysys International's data. Still, even if it's off by a few percentage points, Apple still has a huge over the competition. Lenovo comes in at a distant second, claiming 8.38% market share for the quarter, with Eben landing at third with 3.63%.
Samsung – which is currently entangled with Apple in a high-profile patent lawsuit – doesn't show up on the list until the fourth place ranking, bringing home 3.59% total market share. With Apple so far ahead of its closest competitor, the Chinese tablet market is really its for the taking, and it wouldn't be surprising to see Apple's market dominance continue to grow in Q3. That's because Apple's new iPad was only available for about a week before Q2 came to a close. The third-generation iPad may prove to be incredibly popular in its first full quarter of availability, so we'll definitely be keeping an eye on that.
With the Chinese tablet market still growing, Apple will undoubtedly look to capitalize on this early lead and try to maintain market dominance for as long as it can. It'll be interesting to see how things go in upcoming quarters, and you can bet that Apple won't be giving up this foothold easily. Keep it tuned to SlashGear for more information about the iPad's rise to dominance in China, as this certainly isn't the last we'll be hearing about it.
[via AppleInsider]