Apple Music's newest playlist could be the edge it needs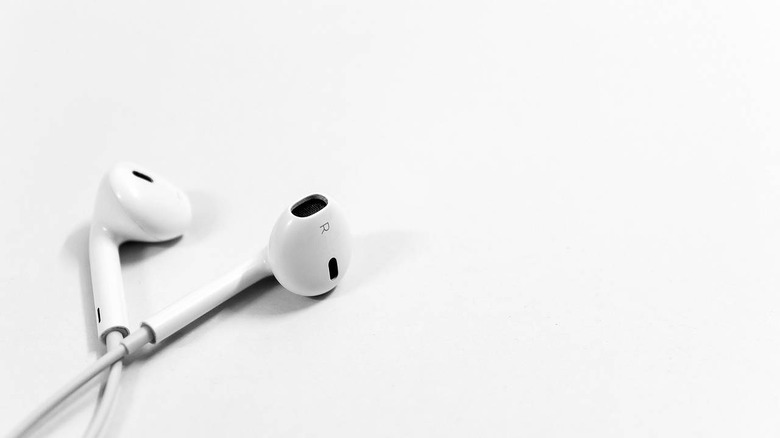 Most streaming services offer a variety of curated playlists to their users. For Spotify, that might be the Discover Weekly playlist, while Apple Music has offered a Best of the Week playlist for years. Today, that Best of the Week playlist is going away, and it's being replaced by something different: New Music Daily.
New Music Daily is another curated playlist and, as the name suggests, it's updated on a daily basis instead of a weekly one. First spotted by 9to5Mac, the playlist's introductory entry features none other than Taylor Swift as the headliner and includes a grand total of 84 songs that cover a variety of different genres.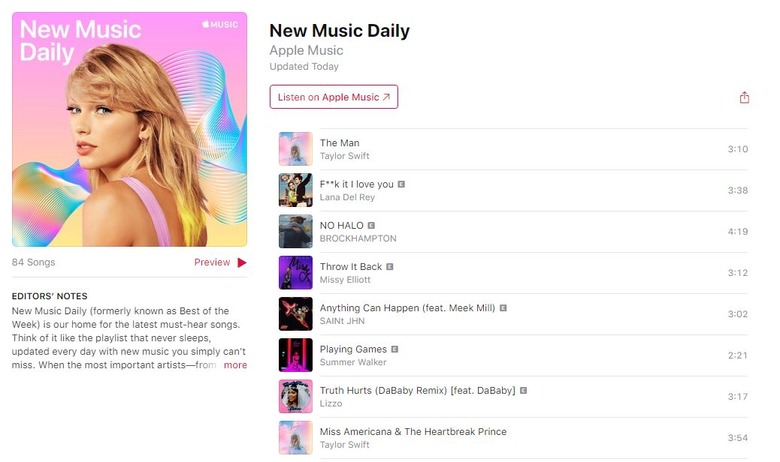 "New Music Daily (formerly known as Best of the Week) is our home for the latest must-hear songs," Apple's description of the new playlist reads. "Think of it like the playlist that never sleeps, updated every day with new music you simply can't miss. When the most important artists – from across the world and across genres – have something new to drop, this will be the place to find it first."
As with all of Apple Music's curated playlists, you can add this one to your library and have it automatically update all day. If you come across a song you like while listening to New Music Daily, you've got the option of adding it to your library as well.
So, New Music Daily is mostly nothing out of the ordinary as far as these curated playlists go, but Apple's commitment to updating it every day definitely makes this playlist stand out from the rest. Apple Music could probably use whatever edge it can get when it comes to competing with other services, especially because Spotify just recently upped its Premium free trial period to match Apple Music's.