Apple Music Festival in London is no more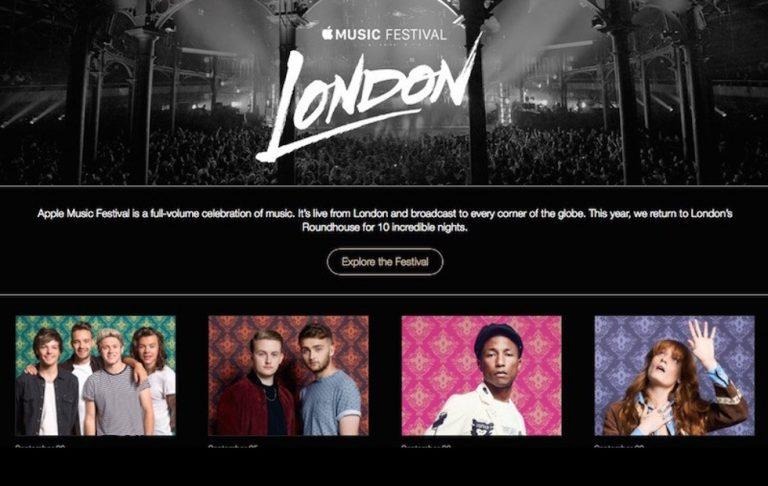 Some good things never last. In fact, it is perhaps a testament to Apple's industry clout and marketing that this annual event lasted this long. But, alas, all good things must come to an end and the Apple Music Festival, the annual, often month-long event held at London, has been retired after 10 years of celebrating music, both local and international. But while this year might not see one grand music event, Apple is trying to make up for it with smaller, shorter events. And TV shows, of course.
It all started in 2007, when Apple organized what was then called the iTunes Festival. Because Apple Music didn't exist yet back then. For two years, the almost month-long string of concerts was held at London's KOKO before it was eventually moved to Roundhouse.
While most tech companies hold annual developers conference, the iTunes, later Apple Music, Festival was more for the masses. It reminded the world that Apple was more than just a technology company, it was also an entertainment, especially music, giant. The Festival gathered the who's who of the music industry, from Elton John to Lady Gaga to Adele to the now defunct One Direction.
One can only imagine the costs and logistics nightmare that this grand event has been for Apple, a practice that might no longer be practical in this day and age. That is why Apple seems to be moving long festivals to tours and one-off events.
And then there's Apple's new original content, not all of which have been well-received. Its most recent attempts include a spin-off of the James Corden's popular Carpool Karaoke antics as well as a documentary of former One Direction member Harry Styles.
SOURCE: Music Business Worldwide