Apple Music and American Airlines team for free in-flight music streaming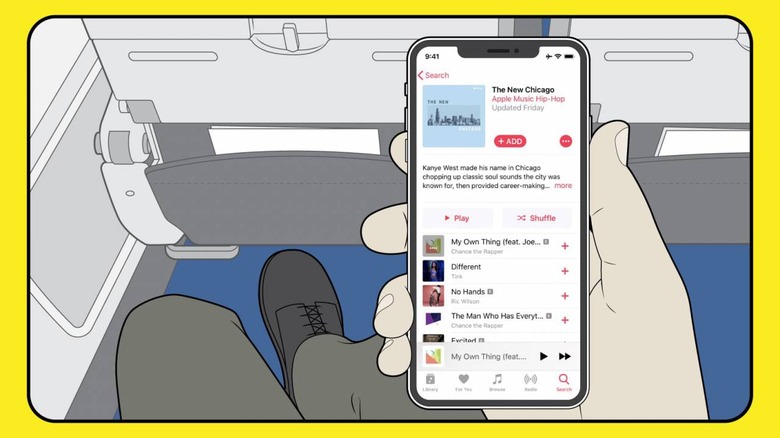 Flying on planes is generally a not-so-fun event, but with arrival of the connected age and the WiFi-capable planes that came along with it, it's something that became a bit easier to handle. Still, you generally need to pay for Wi-Fi access on flights, and if you're not willing to do that, you're stuck downloading music, movies, or books before your flight takes off. Apple and American Airlines have struck a new deal that will help with that, assuming you're an Apple Music subscriber.
Apple announced today that Apple Music subscribers can now stream music on American Airlines flights without paying for in-flight WiFi first. That's a nice little perk, as in-flight WiFi can certainly get expensive fast, especially if you travel often.
It sounds like this free WiFi offer doesn't extend to anything beyond Apple Music, so if you want to do anything other than listen to music or watch the music videos Apple Music has on offer, you might need to shell out some cash. It's also worth pointing out that onboard WiFi isn't available on all of American Airlines' flights, only select domestic flights on Viasat-equipped aircraft.
Assuming you find yourself on one of those planes, though, getting going with Apple Music seems fairly straightforward. You just need to connect to the plane's WiFi and log in with your Apple Music account to begin listening. American Airlines itself has even crafted a couple of playlists for Apple Music, and there are a number of "destination playlists" as well, which offer music themed around certain big cities in the US.
If you don't have an Apple Music subscription, you can sign up for one after connecting to in-flight WiFi and get three months for free. We'll see this promotion launch on February 1, though for the moment, there's no word on whether this is a temporary affair or if it's a permanent arrangement.