Apple Music Ad Takes You On A Whirlwind Tour Of Features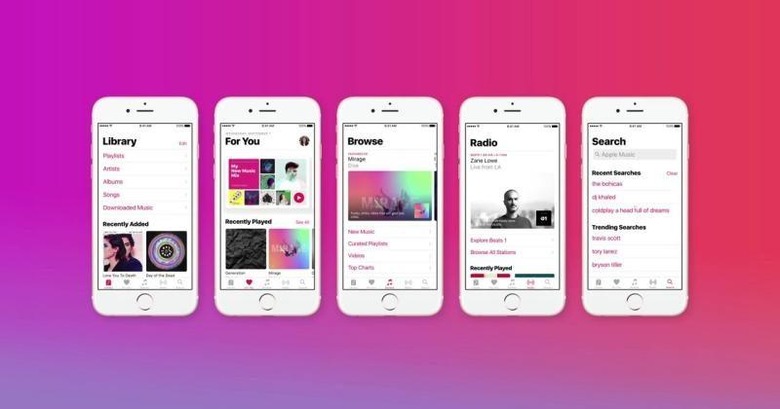 Just yesterday, Amazon launched its new Amazon Music Unlimited music streaming service, striking at the very heart of Spotify's and Apple Music's business. Now Apple is biting back, sort of. It hasn't launched a new service or subscription tier. Instead, it launched a new video ad that, while taking you through the new features of both app and service that arrived with iOS 10, also reminds you of the things that you can do on Apple Music that you still can't on Amazon. Or elsewhere for that matter.
The video is technically a quick guide to the new features in Apple Music, but given the timing of its launch, it's almost hard not to associate it with the arrival of a new challenger. With the music streaming business growing more and more competitive, not to mention saturated, it pays to let prospective subscribers now what they're getting for $9.99 a month.
The Apple Music ad actually goes beyond the basic music streaming features. After all, everyone has those. Instead, it focuses on what you can do with the thousands of tracks available from Apple's library. That includes keeping track of what you like now and what you might like in the future. And letting everyone know about those two things.
Then there are the Apple Music exclusives, like exclusive first dibs on new albums. That one has become particularly controversial and only the business gods know how long that special arrangement will last. But as far as live or on-demand radio shows like Beats 1, Apple Music definitely has them beat.
With Amazon's entry into the ring, we can expect to see more promotions and advertising coming up, both from mainstays as well as up and coming new players. Sadly, despite the overabundance of competitors, the one thing that hasn't changed at all is the subscription fee, which, when you remove all the special promos, is still $9.99.