Apple modified nano-SIM spied at CTIA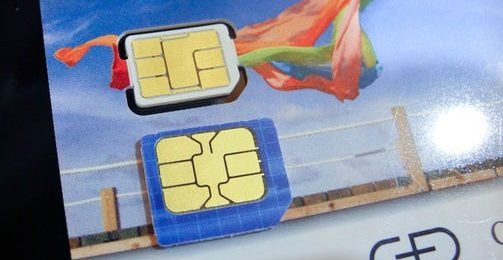 More and more OEMs seem to be moving towards the micro-SIM standard, but it was Apple that set the ball rolling with the introduction of the iPhone 4. Now it's looking towards the future, debating with other OEMs regarding the nano-SIM standard to be used in the future. Nokia has its own design, competing against Apple in order to ratify the standard, but a recent change to Cupertino's design could put it near the front of the pack.
Nokia's previously argument was that Apple's design could prevent jamming in phones, since the nano-SIM would purely be metal with no plastic border. The Verge found a prototype of Apple's design at CTIA, which shows that a small border has been added in order to avoid the jamming problem. Nokia's design is said to be radical, and would break backwards compatibility with older SIMs, with the company arguing that Apple's design disregarded ETSI rules. Now that the borders have been added, Nokia's argument doesn't seem to hold water.
The ETSI is said to be currently voting on the final nano-SIM design, originally intended for March but then delayed. Voting is said to finish in mid-May – not far away at all – but the standard won't be ratified for another few years, but the ETSI hints that nano-SIM adoption is "being driven by a supplier" and that a product with the tech will appear "very soon after ratification."