Apple Migration Assistant now pulls more Windows data into macOS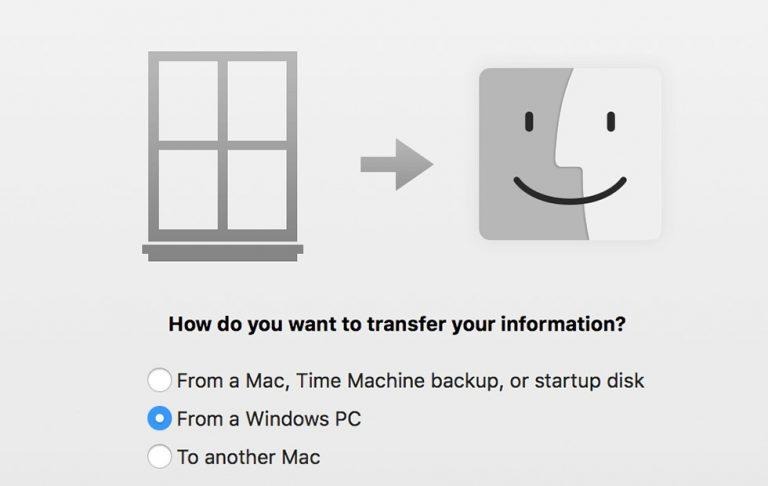 Platform and device makers naturally want you to jump from your old device or OS and into their arms. It was only in the past few years, however, that they've actually taken steps to make that easier with migration tools that try their best to free your data, or even your apps, and bring them to your shiny new computer or phone. Now Apple is stepping up its game in preparation for the launch of macOS 10.14 Mojave with a new Windows Migration Assistant that can pull out even more user data from the old PC to the new Mac.
The Windows Migration Assistant actually isn't new. Reference to the tool dates
as 2014 and supported Mac OS X (yes, when it was still called that) version 10.7 (Lion) through 10.11 (El Capitan). What has macOS users excited even in its beta form is the tool's new talent to extract even more data from Windows PCs, as spotted by Twitter user @YRH04E.
The Windows Migration Assistant is currently limited to copying data that is mostly stored locally on PC storage. That mostly means files on the Desktop or My Documents folders, Pictures, and limited email and calendar info that is already stored on disk. The new version of the tool that's coming with macOS 10.14 Mojave, which is still in beta, will also support getting data from third-party apps like Outlook.
It's definitely a long overdue addition that helps make moving from Windows to macOS less stressful. It would definitely be nice if OS makers actually made data transfer between platforms a lot easier, but that's never going to happen. Until then, users will just have to hope that the tool works as painlessly as possible.