Apple May Have Sold A Record 4.2 Million Macs In June Quarter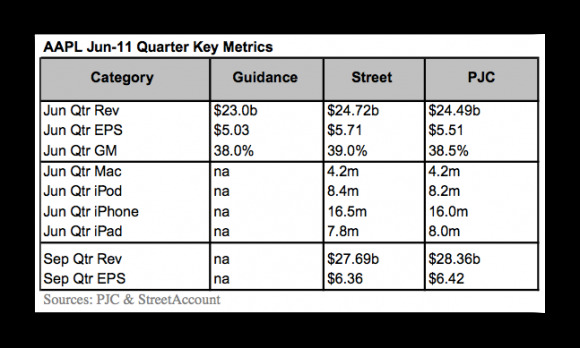 According to a new report today from NPD Group, prepared by analyst Gene Munster with Piper Jaffray, Apple may have sold a record 4.2 million units of Mac computers in the June quarter. If NPD's estimate holds true, it means a 12% gain year-over-year and a Mac sales quarter that may be Apple's best so far.
Last month, Munster reported that Apple had a slow start to the quarter. Apple's refreshed iMacs weren't enough to boost sales as the bulk of sales rested on MacBook laptop computers. Munster suggested that sales numbers should bump up in June, when sales are typically stronger.
However, the news on the upcoming OS X Lion and revamped MacBook Airs slated for a July release hindered Mac sales in June. But stil, if Apple sales come out on the high side of estimates, pegging it at 4.2 million units would still beat the previous record of 4.1 million sold during the holiday quarter ending in 2010.
"We believe consumer anticipation of the new Mac operating system, Lion, announced on 6/6 to ship in July, and new MacBook Airs (estimated 16% of Mac units in the June quarter) likely shipping in July negatively impacted June quarter Mac sales," wrote Munster. "However, we expect these same factors to cause a reacceleration in Mac growth in the Sept. quarter."
[via Apple Insider]