Apple may ban Evi app based on similarity to Siri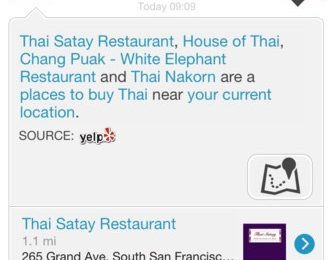 Apple is in the process of banning an app called Evi for being too similar to its own intelligent voice assistant app, Siri. It's been reported over the weekend that Apple representative Richard Chipman called the app's developer, True Knowledge, on Friday to notify the company. Evi may be pulled for breaching one of the App Store's guidelines involving apps that appear "confusingly similar to an existing Apple product."
True Knowledgge CEO William Tunstall-Pedoe believes that it's highly unlikely that users would confuse one service over the other, but that the matter at hand was more of eradicating competition. The Evi app has so far gotten over 200,000 downloads, with plenty of reviews praising it as "better than Siri" or "now you don't need to buy a 4S." Certainly, this raised some eyebrows and got Apple to change its mind about allowing the app to remain.
However, the app isn't completely akin to Siri, since it lacks the ability to access native iOS apps such as Calendar or Reminders. It uses a search engine built by True Knowledge in tandem with speech recognition technology licensed from Nuance that let users ask questions in natural language to receive simple answers in the form of web links. Its main advantage over Siri is that it's not restricted to the iPhone 4S.
Despite the warning, the app is still in the App Store presently, and some sources claim that Apple is in talks with True Knowledge to alter the appearance or functionality of the app to be less similar to Siri, if the company wishes to keep the app from getting pulled.
[via iPodNN]