Apple Maps may soon have a new way to improve: you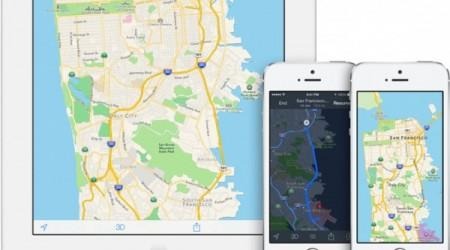 A new job posting via Apple suggests Maps isn't dead just yet. In fact, Apple may be gearing up to take a run at Google Maps, and in more ways than just offering a topical view or your surroundings or suggesting routes to take. Apple might just be looking to you for help this time, as the job posting asks the new hire to work on ways to get users involved with improving the service. Siri and Passbook might also play a role.
The job requires someone who can build out some "community services", which sounds as though Apple is fleshing out their "Report a Problem" feature. The job also notes the new engineer will be "working on the frameworks and plugins that enable Maps to integrate deeply and seamlessly with parts of the system such as Siri and Passbook, to extend and enhance the feedback experience."
It's not known exactly what features Apple wants to improve on, or how these community outreach programs might work. Apple already enlists local businesses to get involved and report on the goings-on at their place, so this takes an approach from a different direction in enlisting you for help.
As Apple slowly rebuilds the public trust in Maps, they're also opening up a bit more and inviting us to help. The iOS and OS X betas were evidence of that, and crowdsourcing Maps is another way Apple is picking up on some of the things that made Google Maps so successful.
Source: Apple
Via: 9to5Mac