Apple MacBook & MacBook Pro case images leak in high-quality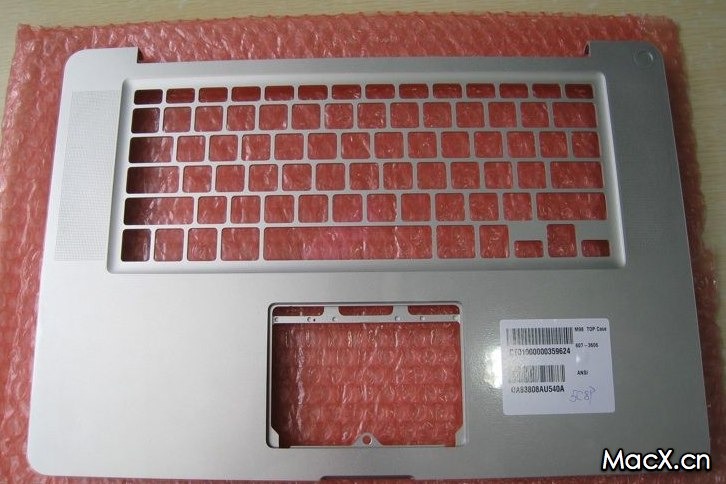 After the blurry shots we've seen this week, Sunday brings with it some super-crisp MacBook leaks.  Chinese forum MacX.cn deliver ten shots of what purport to be MacBook and MacBook Pro casings, ostensibly the same as those images already leaked but at far higher quality.   
Among the clues we can glean, assuming these are genuine, is that the optical drive – which both models have – is on the right-hand side of the laptop, while all the ports are on the right.  The casing appears to be latchless, which fits in with previous rumors we've heard, and the trackpad area is considerably larger than on current MacBook and MacBook Pro models and more similar to that on the MacBook Air.
The power button has been moved all the way to the top right-hand corner, and unless it's been seriously rearranged there doesn't appear to be a cut-out for a Firewire port on the MacBook casing.  In the gallery below, the MacBook Pro photos show the broader chassis with speaker grills flanking the keyboard, while the MacBook is narrower.
Remember, SlashGear will be live blogging the October 14th MacBook announcement event this coming Tuesday, so join us at http://Live.SlashGear.com/ at 10:00am PST!
[via Mac Rumors]