Apple Mac Pro Core i7-980X refresh on March 16th 2010?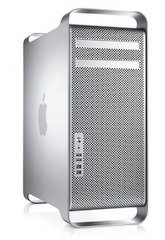 Remember all the talk of a hexacore Apple Mac Pro refresh back in October?  Apple were tipped to have secured exclusivity of Intel's upcoming top-spec Core i7 processor, with a significant system update – up to 128GB of memory, for one thing – suggested.  According to Hardmac's sources, the fateful launch date is in fact March 16th, with the potent desktop using the new Intel Xeon Core i7-980X processor.
The six-core Core i7-980X clocks in at 3.33GHz, though thanks to Intel's TurboBoost system it can be safely overclocked to 3.6GHz.  Hardmac reckon that the slightly slower version of the processor, the Core i7-970X clocked at 3.2GHz, won't arrive until later on.