Apple Mac mini to use NVIDIA Ion claims insider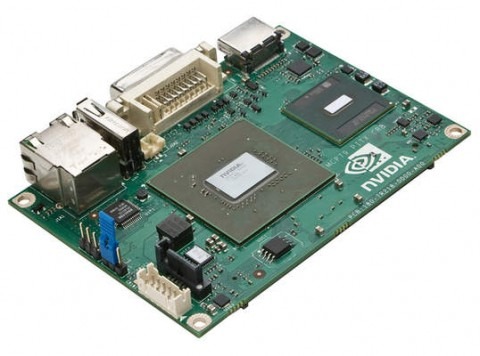 While Apple's Macworld keynote last week made no mention of the predicted Mac mini update, that hasn't stopped the rumors regarding the company's intent for the compact desktop computer.  According to Tom's Hardware, a NVIDIA partner has confirmed that Apple intend to use NVIDIA's Ion platform for their new Mac mini, and in fact were the first to receive prototype units.  The sources went on to suggest a March launch, coinciding with CeBIT.
The Ion uses NVIDIA's 9400M GPU for its graphics, being capable of full-HD video decoding, and is paired with Intel's Atom 330 dual-core processor.  Apple already use the 9400M GPU in their recent unibody MacBook and MacBook Pro ranges.  It's also possible to repurpose the 9400M for general processing, thanks to NVIDIA's CUDA technology, which would go some way to answering any concerns buyers might have regarding the Atom CPU.
Given the smaller size of Ion, Tom's Hardware predict that the new Mac mini will be physically more compact than the existing model.  Obviously the optical drive (or rumored dual-drive alternative setup) will limit just how much the mini can be miniaturised, however.  No pricing information has been released, although they suggest somewhere in the $500 to $700 range (while NVIDIA themselves have previously indicated they expect Ion-based devices to start at $400).