Apple launching new iPad in 21 additional countries from April 20th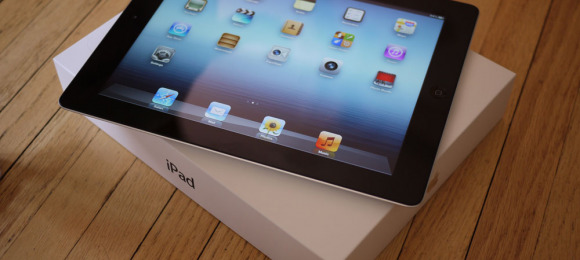 While those across the United States and Europe have had their hands on the new iPad for quite some time, Apple doesn't have enough magic to be able to launch the tablet worldwide. Today the company has announced that the new iPad will be available in 21 additional countries starting from April 20th and continuing over the coming weeks.
Apple say in their press release that the new iPad will be available on April 20th in South Korea, as well as Brunei, Croatia, Cyprus, Dominican Republic, El Salvador, Guatemala, Malaysia, Panama, St Maarten, Uruguay and Venezuela. Stating from April 27th, the tablet will be able to be purchased in Colombia, Estonia, India, Israel, Latvia, Lithuania, Montenegro, South Africa and Thailand.
The new iPad features a 9.7-inch 2048x1536 "Retina" display, 1Ghz A5X dual-core processor, 1GB of RAM, an improved GPU with four cores, and five megapixel camera capable of recording 1080p video. iOS 5.1 is also pre-loaded onto the tablet. Apple announced that they sold 3 million tablets in the opening weekend, and has managed to keep on top of stock shortages, with many customers finding that the new tablet wasn't hard to come by at Apple stores along with retail partners.