Apple Japan and Sony settle lawsuit regarding Battery Fire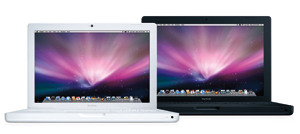 Just when I was beginning to think we were out of the woods with this whole battery fire mess a gentleman's Apple notebook catches fire in Japan and he sues over it. Apple Japan and Sony have agreed to pay the 1.3 million Yen, or about $13k.
What happened was the gentleman's notebook battery exploded and caught the notebook on fire, they sued because the guy's fingers were burnt as he carried the flaming notebook outside of his house in an effort to at least save that. His wife also claimed shock, and apparently the carpet was damaged, likely by the melting plastic components.
Their original suit was for $19,700, so Apple and Sony got off for a little bit less than originally thought. It's nice to see a reasonable lawsuit settled for a reasonable amount instead of someone getting several billion dollars for some hot coffee. In related news, Sony has so far recalled almost 10 million of their Li-Ion batteries.
[via MacObserver]