Apple iTunes 8.1 released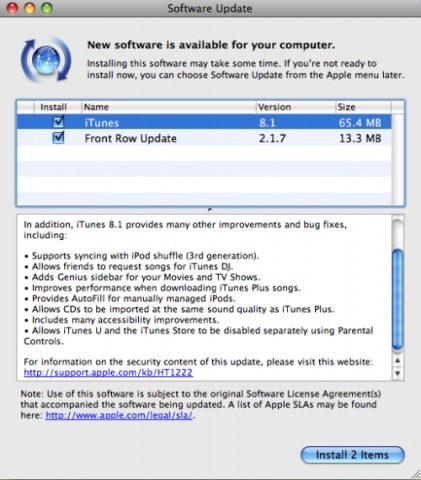 Apple have released a new version of iTunes, v8.1, which adds support for the new iPod Shuffle 4GB (the 3rd generation).  The update also brings with it improved overall performance and the ability to rip CDs at the same 256 kbps AAC quality as iTunes Plus tracks. 
Other changes include adding the Genius sidebar to Movies and TV Show displays, improving iTunes Plus download performance and offering AutoFill for those users manually managing their iPods.  Apple have also given friends the ability to request songs for iTunes DJ, and added Parental Controls.
Finally there are "many" accessibility changes.  The update is a 65.4MB download, and available now.  You're likely to get prompted to install it when you next boot up iTunes; obviously iPod Shuffle 4GB owners will have to do so before their new toys will sync.
[via Gear Diary]