Apple is top brand in the world says Millward Brown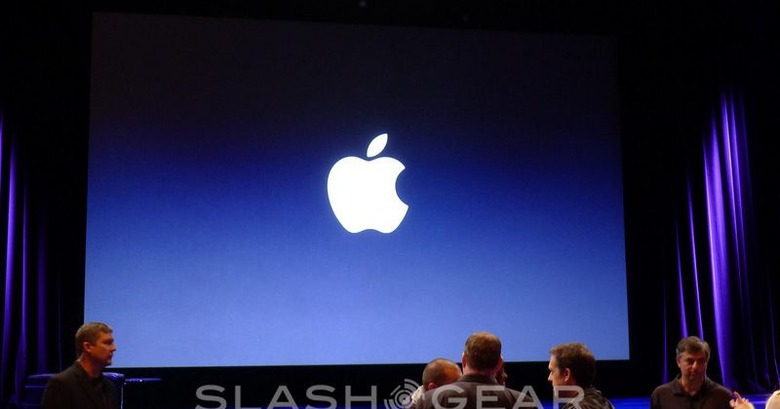 In a study done in Millward Brown's annual BrandZ study you'll find four of the top 5 most valuable brands to be tech-related with Apple sitting high atop that list. This study is done showing the brand value of the top companies in the world based on their financial data, market intelligence, and consumer measures of brand equity – all of this coming from Millward Brown. Apple is the top brand on earth with a brand value of $182.9 billion, this up a whopping 19% compared to last year.
This list does not change compared to last year, of course, with Apple taking top honors back in 2011 as well. Next in line is IBM with $156 billion in brand value followed by Google with $107.9 billion. The fourth entry in the list is the only non-tech brand in the top five, McDonalds, with $95 billion in worth with Microsoft sitting under the burgers with $76 billion.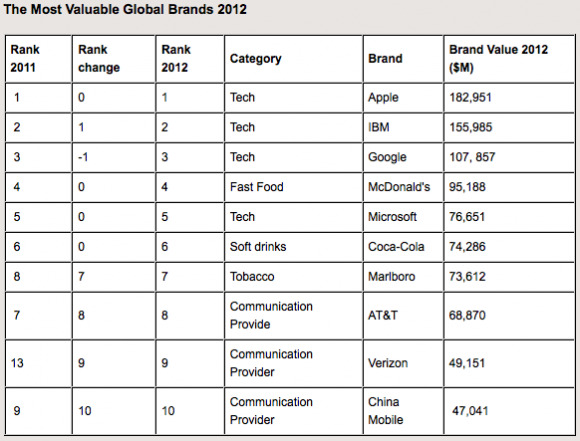 The rest of the list should not come as too big a surprise with Coca-Cola soft drinks manning the 6th place spot with Marlboro cigarettes sitting in 8th place. Next is AT&T followed by Verizon followed by China Mobile – each of the bottom three here are Communication Providers, working with smartphones and tablets made by the likes of Apple and Google. Thusly we can say that the brand world is certainly mobile minded here in 2012, without a doubt!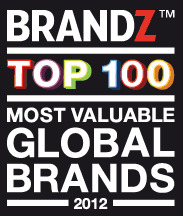 "Brands help businesses create competitive differentiation, command a price premium and become more resilient to crises or economic turbulence. This year, those businesses that leveraged technology, focused on the customer experience or boosted control of their brands thrived. Apple continues to innovate and maintain its 'luxury' brand status, but faces future competition from Samsung. Now worth more than $14.1 billion, thanks in part to the success of its Galaxy handsets, Samsung is successfully outpacing Apple in a significant number of markets by positioning as a cool, well-priced alternative to the ubiquitous iPhone." – David Roth for WPP
We'll see about that, David Roth, as the iPhone 5 comes out later this year and the Samsung Galaxy S III comes up much quicker than that. Expect a war to be going on this summer and the number to continue changing through next year!
[via Millward Brown]