Apple is now a better wearable seller than Fitbit [Updated]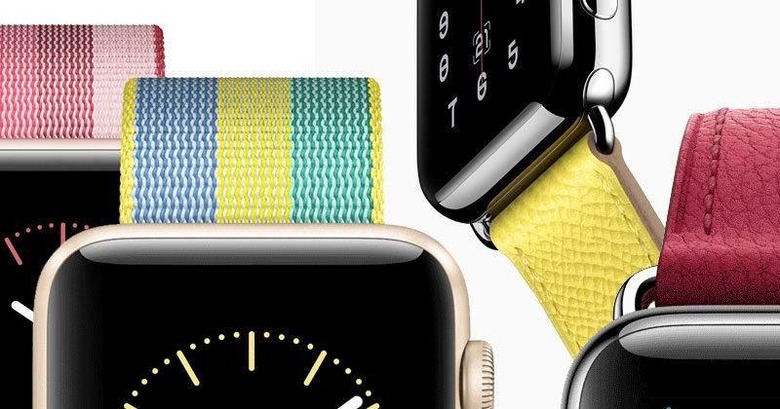 This just isn't Fitbit's year. It is believed to be in some financial crisis, or at least will soon be. The situation was dire enough for Fitbit to considering jumping on the smartwatch bandwagon, which is already rumored to be delayed. And to add insult to injury, Strategy Analytics released numbers showing that Fitbit is no longer the top dog when it comes to wearables. It isn't even second dog, with both Apple and Xiaomi overtaking it.
It's a rather complex situation. "Wearables" currently covers both smart fitness bands like the ones made by Fitbit as well as smartwatches. By having Apple, who doesn't make wearables other than smartwatches, at the top, the market analyst also implies that smartwatch sales have overtaken plain fitness wearables. On the upside, it does affirm Fitbit's decision to get into the smartwatch biz.
That said, Xiaomi also overtook it last quarter, and the Chinese OEM makes both a smartwatch and a fitness band. The fact that Xiaomi's market reach is significantly smaller than Fitbit's is enough to make the latter worry.
Add that to the fact that Fitbit's shipments in the first quarter of 2017 was nearly half of its numbers in the same period last year. By now, you pretty much have a picture of the once king of the wearable hill having a bit of a fit.
Update: Unsurprisingly, Fitbit isn't entirely happy about any of this. Speaking to SlashGear, Fitbit points to NPD figures that the Charge 2 is the best-selling wearable in the US market. They also point out that, without solid sales figures from Apple itself, Strategy Analytics' numbers are only one of a number of estimates from analysts.
Indeed, IBD's consensus estimate of a total of eleven analysts suggested that Apple had sold 2.83 million Apple Watches in its recent quarter. It's worth noting that, contrary to the 2.9m devices Strategy Analytics based its assessment on, Fitbit sold 3 million devices in Q1 2017.