Apple iPod shortage could be on the horizon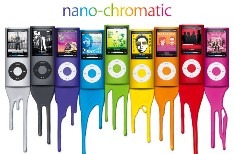 Why is it that nearly every year there's at least one product that no one has for the holidays? No matter what store you go to, there's just never any in stock. We've already found that the Amazon Kindle has sold out for the holidays, but now it seems the Apple iPod might be next.
Apparently Apple is having trouble keeping up with the demand for the iPod and as more and more people place purchases during the holiday season, they may very well run out. This new information is coming from a research note from Kaufman Bros. analyst Shaw Wu. And if you go on Amazon.com, the stock levels seem to confirm this idea as it currently takes up to 5 weeks to get your 8GB second-gen iPod touch and it'll take 3-5 weeks for the 16GB version.
It seems the shortages will happen amongst specific models and specific color options, as some are more popular than others. Wu concluded that Apple may very well sell 21 million iPods in this festive quarter.