Apple iPod line-up leaks? No iPod touch; nano storage frozen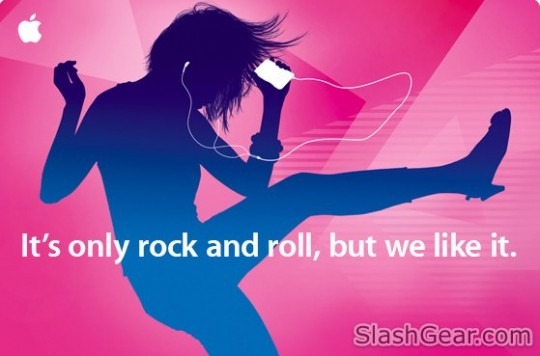 It's coming up to the final hour before Apple's "It's Only Rock and Roll" iPod event kicks off in San Francicso, and we're waiting to get started on our liveblog over at http://live.slashgear.com/ From the latest rumors and leaks, however, it sounds like things inside the event are probably more hectic than outside: according to some last-minute news passed to Apple Insider, there's a possibility that the expected iPod touch refresh may not, in fact, get a launch today.
They're referring to a list of models, capacities and part numbers they've been given by an "historically reliable source", and there's no mention of the iPod touch on there whatsoever.  Instead, the iPod nano sticks with 8GB and 16GB versions – in a variety of colors – while the iPod classic gets a slight capacity bump from 120GB to 160GB.
Further information suggests that Nike+ technology could take a starring role in the event today, though there's no word on exactly what role that will be.  Apple Insider call it "significant changes", however.
Speculation about the iPod touch being a no-show sprang from talk of technical problems with the CMOS camera module they're tipped to be using.  The 3.2-megapixel chip – supplied by OmniVision – was fingered by an insider as being the cause of "technical difficulties" that could see the iPod touch delayed until later in the year.
There's only one way to find out, and that's Apple's event.  It kicks off at 10AM PST (1PM New York; 6PM London), so join us over at http://live.slashgear.com for all the news as it's announced.