Apple iPhone OS Now Known As iOS; iOS 4 Brings 1500 New Features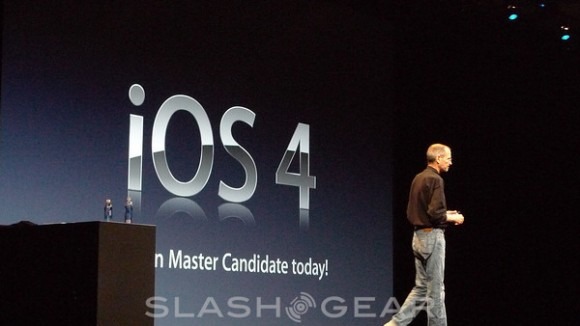 iPhone OS must have been too long to say in general conversation, because Apple have gone ahead and changed the name of one of their most defining pieces of technology. iPhone OS will now, and forever be known as iOS, which is definitely a lot easier to say. Of course, that means that with the introduction of iOS 4, the name will be forever official.
There are upwards of 1,500 new features being released with iOS 4. Things like Folders, Unified Inbox, and Multitasking (which we've seen before) are coming along for the ride. As Steve Jobs put it, they weren't the first on the market with multitasking, but they took the time to make sure that it is done right. If you don't, then you kill your battery, and that's just not a good user experience.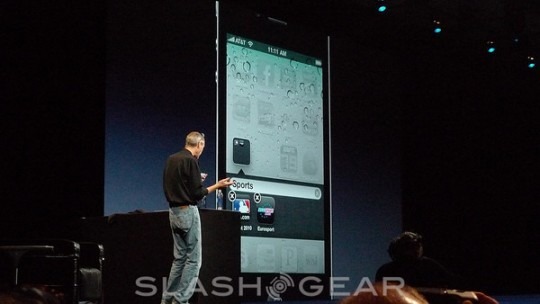 The other new features include Retina Integration with all of the applications — developers don't have to do anything to make it work. The enhanced camera, obviously, as well as plenty more.  Stay tuned with the liveblog, because it doesn't look like Jobs is ready to quit any time soon.
Update: iPhone 3G, 3GS and iPod touch 2G+ owners will be able to install iOS4 from June 21st