Apple iPhone HD Leak Gets Further Identification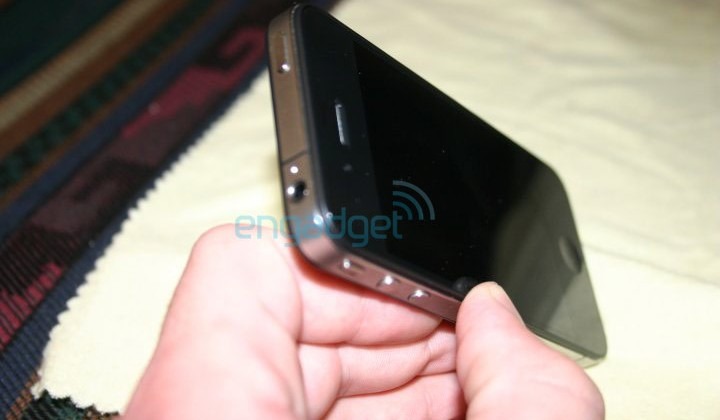 Well, imagine that. According to Engadget, that iPhone HD/4G impromptu photoshoot in San Jose did indeed include the real deal. Well, about as real as a prototype device can be, that is. At least, that's what they've come to discern from looking over old photos (over two months old, in fact). And, sure enough, it looks like the next generation iPhone really has been sitting in front of us all along.
On February 3rd, we showed you what the front of the iPhone HD/4G was going to look like, which was sitting atop a lovely iPad. We could see a front-facing camera, and a roomy screen. But, other than that, the image didn't tell us much. Well, if you were sharp-eyed, you would've seen a blurry-looking block up at the top-right of the image. That's the side of the fourth generation iPhone, apparently. Yes, it's still just as blurry, but if you look hard enough, you'll notice that it's definitely similar to what we saw yesterday.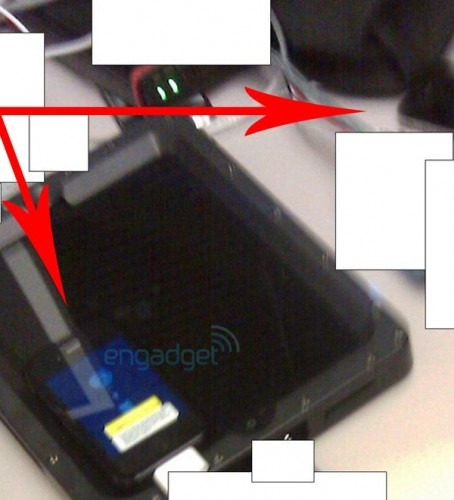 Additionally, a Mac Rumors member went ahead and posted a reel of photos from WeiPhone, that tell us the story of what's inside the new device coming out of Cupertino. While none of this is substantiated by official sources, it's definitely all lining up to bring together a very intriguing story. And, sources are coming forward to paint a picture that says the new iPhone will definitely have a higher-resolution screen, a higher-resolution camera (which includes flash) on the back, and a front-facing camera. Furthermore, Apple is apparently sticking with the MicroSIM cards, because that's exactly what's going in the iPhone HD/4G, too. Check out the gallery below to whet your appetite, and let us know what you think of all this in the comments.
[via Engadget]