Apple iPhone 4S launch drives IDrive Lite to single day usage record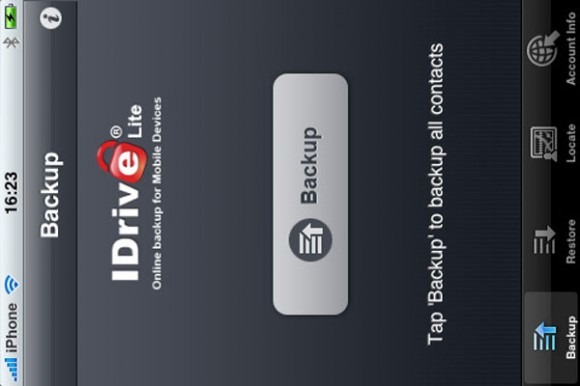 Let's face it, with the increasingly thin and fragile designs that we see in the smartphone world your shiny new phone could be lying smashed on the sidewalk at any second. The thing that I always hate the most about getting a new phone after an upgrade or an accident is getting all my contacts over onto the new phone. I always seem to forget someone.
A free app called IDrive Lite has been around for a while now. This app is available for multiple devices including the iPhone and the Android platform. When the iPhone 4S launched recently the massive influx of new users lead to IDrive Lite breaking a single day user record. The company reports that on the Friday the 4S launched it set a new record for the most users in a single day.
On that Friday alone users backed up 896,503 contacts. During the week, leading up to the launch of the 4S users backed up over 500,000 contacts per day in preparation. The IDrive Lite app will back up your contacts and important contacts from Facebook. This lets you have your contacts safe and stored online so you will never lose a number if your phone dies a premature death.