Apple iPhone 3GS Is Apparently Capable of A Lot More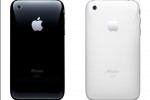 Something to ponder over at the most, debate about at the least. Let's face it, Apple has been known to put the reigns on things they don't think is necessary. You may agree with the giant's work ethic, and others may not, but in the end it seems to be working out for them one way or another. This may be one of those random things that doesn't amount to anything, but considering what "the Zune HD" can do, maybe it's time that Apple takes a look at the capabilities of their monster hit, and quit holding it back.
Over at Weiphone.com's forums, a Chinese website, states that the iPhone 3GS is indeed capable of playing back not only 720p high definition, but also 1080p, video encoded at H.264 via the built-in video player. As aforementioned, Apple is very capable of setting seemingly mundane limitations on their devices, but usually this means that there is an update coming some time down the pipeline that will eventually "unlock" the device's potential. This was found by apparently utilizing a free app that stores documents, and also allows you to view them called FileAid, by a forum member called fridtear. He was able to circumvent Apple's video restrictions and then subsequently play back 30Mbps in 1980x1080 resolution. Fridtear didn't go into any detail regarding the effects physically on the iPhone 3GS, like if it was starting to overheat or anything, nor was the battery life mentioned.
So, what does this mean for future Apple iPhone updates? Does this potentially mean that the new iPod (Touch) rumored to be announced on September 9 will be able to do the same thing? It would make sense, considering the impending launch of Apple's PMP rival, Microsoft's Zune HD, which is capable of outputting 720p video as well. And, let's face it, it would be like Apple to keep this stuff secret, just in time to announce it and potentially cripple the competition. What do you think?
[via iLounge]