Apple iPad tablet caught in app testing?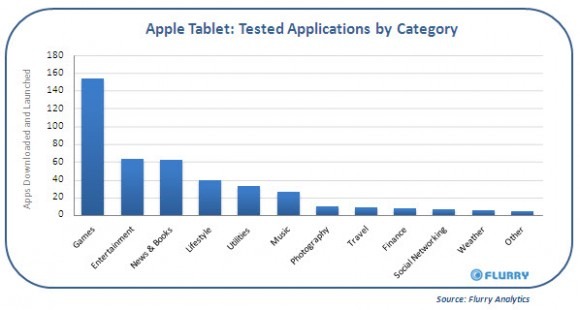 It almost seems churlish to throw out another Apple iPad tablet rumor so early on a Monday morning, but now even analytics companies are getting in on the hype machine. Flurry – who track app usage – have pushed out an excitable blog entry claiming to have spotted fifty prototype Apple devices accessing 200 different apps, with use beginning back in October but increasing dramatically this month. "Apple appears to be going through its cycle of testing and polish," reckons Peter Farago, Flurry's VP of marketing, "which is expected from any hardware or software company as it nears launch."
Their analytics system doesn't tell us much about the rumored tablet's hardware, either. According to Flurry the iPad is running iPhone OS 3.2; now while that's yet to be released, certainly, it's also a fair shot shy of iPhone OS 4.0 which we'd previously heard that the iPad would arrive with.
Instead, we've heard that Apple have been delaying rolling out a new iPhone OS version until the iPad launches, as the software will have too many references to tablet support. We're still advising a big pinch of salt, and that you join SlashGear on Wednesday for our liveblog of the Apple event.
[via VentureBeat]