This new iPad Pro bend test raises some questions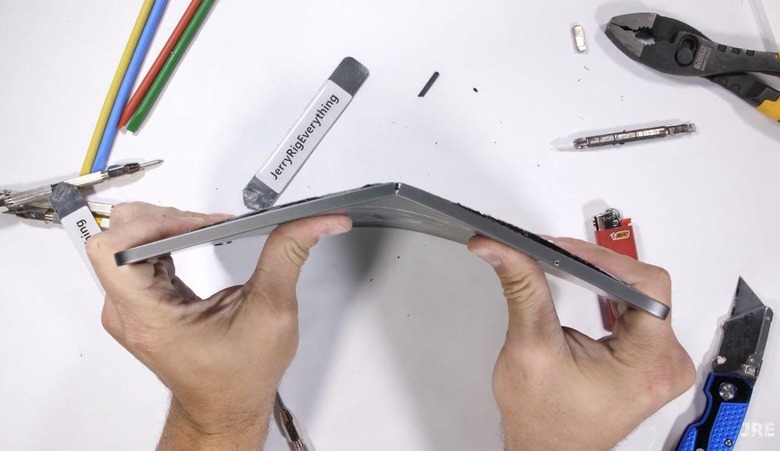 How much pressure should the new iPad Pro stand up to before its aluminum and glass bends? That's the question being asked today, after a bend test of Apple's latest tablet showed it's possible – with your hands alone – to fold the iOS slate in half, and not in the good "Samsung foldable phone" way.
Certainly, Apple has put a big emphasis on style when it comes to the 2018 iPad Pro refresh. The two tablets are a mere 5.9mm thick, the company points out. In the case of the new 12.9-inch iPad Pro, that makes it 15-percent thinner than its predecessor.
There's no mention, in contrast, of how well that might hold up to rough treatment. That's something popular YouTube channel JerryRigEverything has taken it upon itself to check. In a video sponsored by a company that specializes in protective skins for phones and other devices, host Zack Nelson first tortures the tablet and then proceeds to bend it in two.
According to Nelson, the goal isn't just to make entertaining footage for those who enjoy seeing expensive gadgets being destroyed. The video "will tell us realistically how much force the iPad Pro can withstand while it is in your backpack or book bag, or while being accidentally sat on," he suggests.
Unsurprisingly, the slim aluminum and glass sandwich gives up to some judiciously-applied torque. Snapping in the middle, around where the pad for the new Apple Pencil's wireless charger is located, it quickly scissors in two. After that the glass quickly comes away from the chassis, revealing where the sizable battery packs inside have folded.
It's certainly useful to know how resilient a device actually is. After all, if you're putting an iPad Pro – or any tablet or laptop – into your bag unprotected, there's a non-zero chance that it could at best get scratched, and at worst bend altogether. Whether Apple's new tablet is more or less susceptible to that than rival devices is a legitimate question.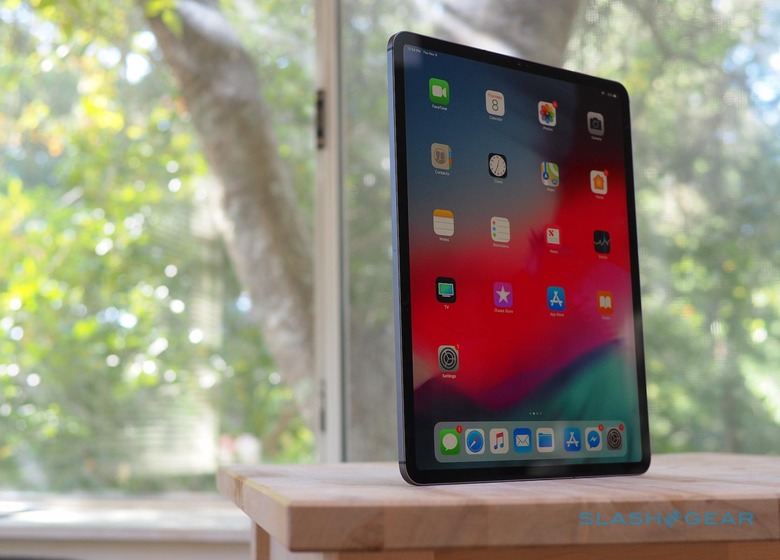 Sadly, with no knowledge of just how much strength Nelson has in his hands, it's hard to come to any specific conclusions on that front. Tablets are, by their nature, likely to bend more readily than a phone would. If you want something seriously rugged then there are industrial tablets – though none run iOS, of course – or ruggedized cases from companies like OtterBox and others. They're in fairly short supply for these latest iPad Pro models, mind, given they're so new to the market.
"The vision for iPad has always been to create a single, magical piece of glass that can become whatever you want it to be," Apple says of the tablet. Certainly, with its slimmer bezels and thinner aluminum design, this newest iPad Pro is closer to that sheet-of-glass concept than ever before.
It's not entirely clear whether anybody also thought that would mean the iPad Pro was safe unprotected in a backpack. With prices starting at $799, after all, it's a not-inconsiderable investment to risk getting broken. In short, if you're trying to figure out how much to coddle your new Apple tablet, you should probably start with guessing how frustrated you might be if you broke it, and then work back from there.