Apple iPad Event to be simulcast in London and Japan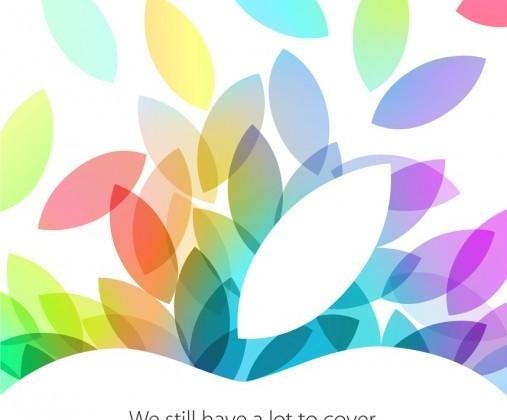 Yesterday, Apple sent out invitations confirming the anticipated October 22 event, and the expectation is that we'll see the iPad mini 2 and the iPad 5 detailed by the company. Says Apple, "We still have a lot to cover," and to help ensure that coverage is as widespread as possible, the event will be telecast in London, Japan, and in the company's offices.
For media located in London and Japan, the Apple event will be simulcast via satellite for media members who have been invited to the gathering. In addition, the company's own workers (on a global scale) will be able to watch the event take place via a satellite live cast at the same time. For those who miss it, a replay will also be available on iTunes and the company's website.
Whether the average curious public viewer will also be able to watch the event online isn't yet known, but such is possible, especially considering that its employees will be provided with a feed and the event will be up on iTunes and the company's website afterwards. This isn't the first time Apple has provided live streams of events, though it doesn't do so consistently.
The recent iPhone launch was live streamed, for example, though employees were left out of the mix that time around. With past events, steams have been provided to the general public as well, though with some limitations, such as being available only to those who had Apple TV or an Apple device. As always, we'll be live at the event for more details, so stay tuned!
SOURCE: MacRumors