Apple iPad Cumulative Orders Reaching 500,000, Approved iPad Apps Make Appearance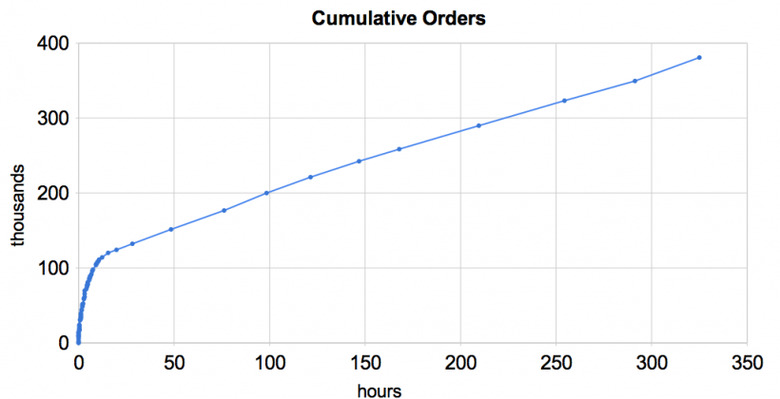 Apple has a tablet coming out. Have you heard? Of course you have. And, despite the fact that some analysts have painted the future gadget as little less than a mark in Apple's long list of releases, it seems that the actual numbers may actually point to something quite different. In fact, if you were to look over the numbers, it seems that the Apple iPad is actually doing quite well for itself.
As product releases go, analysts make a killing off their estimates (career wise). However, their reports can lead to some pretty drastic conclusions; not just from us, or consumers, but from companies analyzing those analysts. Each time one of them comes out and says that a particular product's not performing that well, you know that the other companies out there are adjusting their position. Of course, the same goes for when analysts report good things. We've got a report from Fortune today, stating that the iPad, based on online orders, is nearing a quarter of a million iPads. As the report breaks down, it looks something like this: 120,000 units purchased in the first day; 70,000 units in the first week, which excludes the first day; an additional 50,000 ordered over the second week.
So, how's that 500,000 come into play? Apparently there are just as many people doing the pre-ordering thing in physical stores. As of ten days ago, it seems that an additional 150,000 iPad purchases could be added to those numbers. Of course, that was ten days ago, and if you look at the numbers, there's no reason to think that the iPad numbers have come to a stop. This also doesn't include those batch orders, like from educational outlets, which will definitely play a big part in the total number of iPads ordered.
In other related news, it seems that a slip up might have occurred in Cupertino. While we already knew that Apple had started accepting iPad applications, we weren't expecting them to make an appearance in the iTunes Store Search results quite so soon. As it stands, it's looking like iPad games, and some other applications, are being marked with a little 'HD' tag. So far, we've seen games like Flight Control hit with the label, along with a few others. Considering the deadline is, well, tomorrow for iPad applications to make the April 3rd launch date, we know the applications exist; but color us happy that they're starting to slip out. Then again, it could all be a ploy by Apple to whet our application appetites. Either way, it's working.