Apple iPad 3 event: We're in, join the liveblog!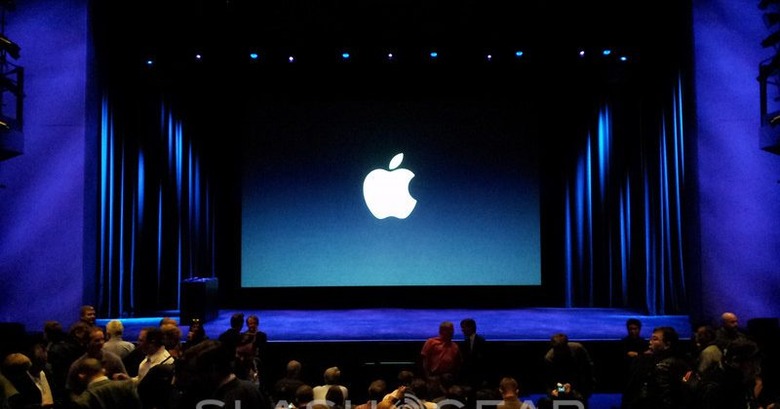 It's time to begin Apple's latest and greatest event here starting in just a moment on SlashGear via our liveblog portal at http://live.slashgear.com/. We'll be blogging the whole event through our liveblogging portal as well our main news feed which you can filter by heading to our official Apple portal as well. We're expecting the next generation iPad, either called iPad HD or iPad 3, and some updates to Apple TV or iTV, whichever it'll be called when we see it. Stay tuned!
For more information on what we know so far as well as what we're hearing we're about to see, head to the timeline below, full of rumors, tips, and leaks from the whole Apple world! There's going to be a new tablet, we must guess heartily, and Apple TV is certainly due for an update – so lets get started! Don't forget to join in on the liveblog as well to get fully integrated in the action!