Apple iPad 2 gets wizard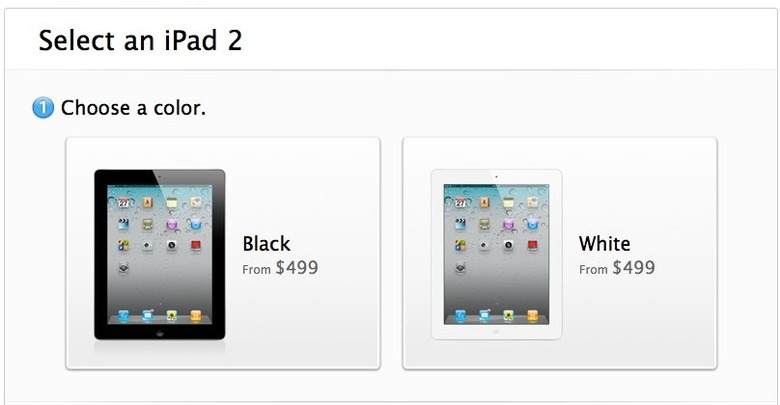 Steve Jobs has always insisted that the iPad is "magical" and so it seems somewhat fitting that the iOS tablet should now have a wizard on the freshly-updated Apple Store. Designed to walk you through the arduous challenge of picking an iPad 2 color and then deciding on whether you want to opt for WiFi-only or WiFi + 3G, the new guide is likely targeting tech-shy would-be tableteers who prize simplicity.
Ironically, the place where a simple wizard would be perhaps most useful – choosing which MacBook Air/Pro best fits your needs, and what upgrades are a sensible addition – still uses the old style of ordering. Hopefully Apple will turn its webstore attention to that next, since with the recent MacBook Air updates the performance gap between the ultraportable and the mainstream Pro has narrowed considerably.
In contrast, making a choice between two colors, three storage capacities and a pair of 3G networks doesn't seem quite so arduous, but Apple's rivals could still do well to watch and learn how straightforward their segment-leading competitor makes picking up a new slate. Arguably less focus on pure specifications and more on how a tablet can benefit your daily life might help cut through the morass of Honeycomb models.
[Thanks to everyone who sent this in!]