Apple iOS 4.1 Available Right Now to Download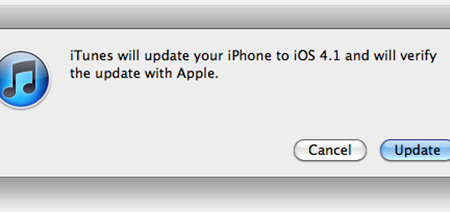 It feels like only yesterday that Steve Jobs stood on stage, started showing off his company's brand new products, and started talking up the upcoming iOS 4.1. With plenty of updates and goodies coming to the mobile Operating System, there's no surprise that people are eagerly anticipating its launch. And, just as the title suggests, you don't have to wait too much longer. Just as long as it takes for you to get to iTunes and update your iDevice.
The iOS 4.1 update is ready to go for the iPhone 4, iPhone 3GS, iPhone 3G, as well as the iPod Touch line-up. You get to utilize HDR photography, Game Center, and you even get HD video uploading to YouTube and other sites (on the iPhone 4 and iPod Touch 4th Gen). And, as you might have guessed, if you're utilizing a jailbroken device, then you don't want to update to the official build of iOS 4.1, because you'll lose that jailbreak. So, get to connecting to iTunes, and let us know in the comments what you think of it.