Apple iOS 10.1, watchOS 3.1, and OS X Sierra 10.12.1 betas appear at once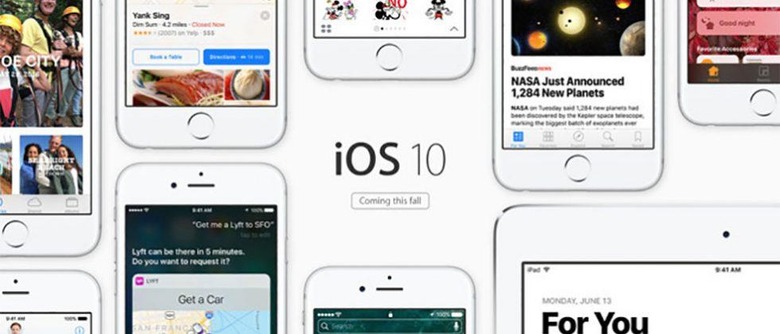 Developers were excited all around the world this week as Apple tossed five new betas out for the devs to dig into. The betas include macOS Sierra 10.12.1 beta (build 16B2327e), iOS 10.1 beta (build 14B55c), watchOS 3.1 beta (build 14S452), tvOS 10.0.1 beta (build 14U54), and Xcode 8.1 beta (build 8T29o). For now, Apple isn't giving up much detail on any of these betas leaving it to the developers to climb in and tinker.
Registered devices can be updated via Software Update or via iTunes manually. The release notes for the iOS update only mention that devs now have access to barometric pressure data on new iPad models. WatchOS 3.1 release notes talk about known issues with previous software and offers no indication of what might be found in the new version or if there are any new features.
tvOS 10.0.1 is thought to only patch bugs that were found in the previous version of the OS and no new features are expected in that update. We don't know much about the update for macOS Sierra 10.12.1 right now but it and iOS 10.1 update are available to members of Apple's public beta program and they are thought to receive similar builds as the devs. watchOS, tvOS, and Xcode aren't in the public beta program.
The iOS 10.0.1, watchOS 3, and tvOS 10 were all released publically last week. iOS 10 launched back on September 13 to the public. If you want to know more about what that update brought with it feature wise, check out our story on iOS 10 and how to update your device if you haven't already done so. We are still bummed that you can only hide, not uninstall pre-installed apps.
SOURCE: Apple Insider