Apple invisible button patent promises secret controls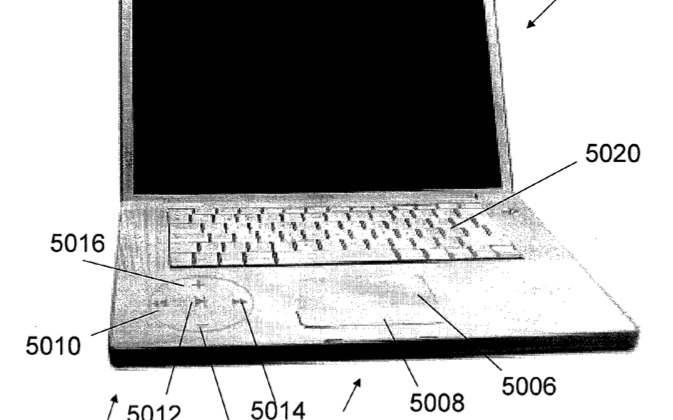 A newly published Apple patent suggests that the company is looking to rid themselves of one more of the few hardware controls they allow onto their mobile devices.  "Disappearing Button or Slider" describes a system whereby rather than a physical button – such as the home key on the iPad, iPhone or iPad touch, or the power key on a MacBook Pro – could be replaced with a capacitive touch sensor that responds to fingertips but has no visible markings.
That, the patent goes on to describe, might be fashioned from invisible perforations drilled into the aluminum chassis of a MacBook Pro, with light source refraction used to track user contact.  The end result could be a hidden cluster of iPod controls in the palmrest of a notebook, or alternatively four virtual home keys for every orientation of the iPad, only one of which works – accelerometer dependent – at any one time.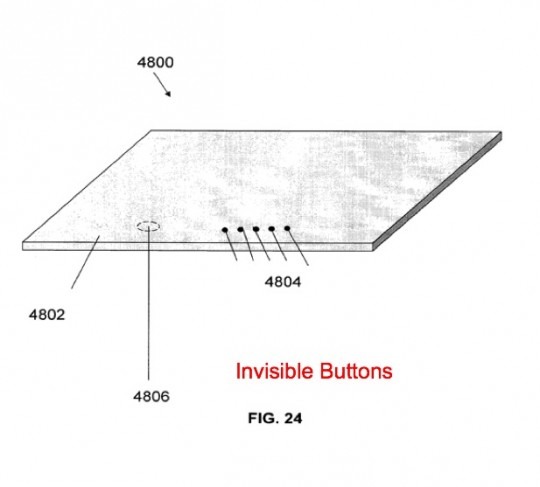 [via TechCrunch]