Apple invests in Didi Chuxing, Uber's Chinese rival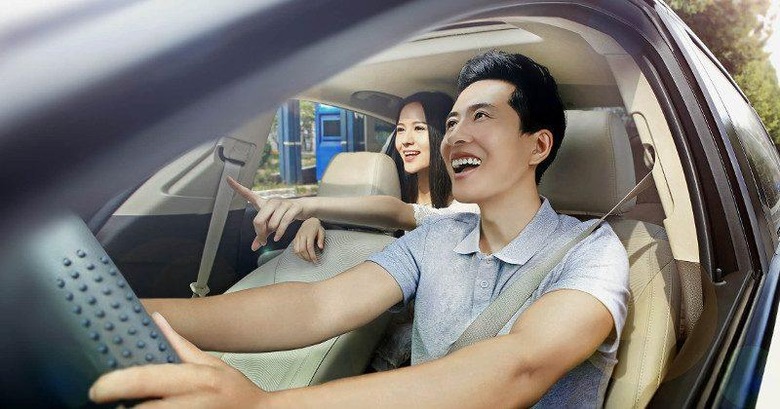 For years now, people have been speculating on Apple's more formal entry into the automotive business, especially after Google revealed its self-driving car project. But while Cupertino remains coy on that matter, it is entering the industry through yet another door. It has just invested $1 billion in a Chinese company named Didi Chuxing, formerly Didi Kuaidi. While practically unheard of overseas, this company is seen to have single-handedly threatened Uber's dominance in the ride-hailing service market. And, quite surprisingly, Apple suddenly seems to want a piece of that as well.
Apple has a vast array of products, services, and investments, but most of them would revolve around its core business of selling mobile devices and computers. So its sudden interest in China's ride-hailing industry is definitely out of the ordinary. Not that Didi Chuxing would complain. The company reveals that this is so far the largest single investment it has received. So is this the prelude to Apple's new automotive business? Not exactly.
In an interview, Apple CEO Tim Cook was almost straightforward with the reason for the cash infusion. The company wants to better understand Chinese consumers, perhaps outside of the now fluctuating smartphone market. And one of the best ways to do that would be to be involved in a business that is just as popular and successful. Didi Chuxing reports completing 11 million rides in a single day, 87% more than any of its competitors in the country.
This rather unexpected move perhaps also speaks of Apple's drastic efforts to get back on the good side of the Chinese market. While Cook remains positive, the iPhone have seen a drop in sales in China, reflecting a more worrying market-wide trend in China's usually vibrant smartphone industry. Apple also faces hurdles of the legal kind, with the Chinese government suddenly shutting down its iBooks and Movies services, just a few months after it launched in the country. Cook himself will be flying to China to hopefully resolve the matter as quickly as possible.
SOURCE: Reuters