Apple in court over Siri patent infringment claim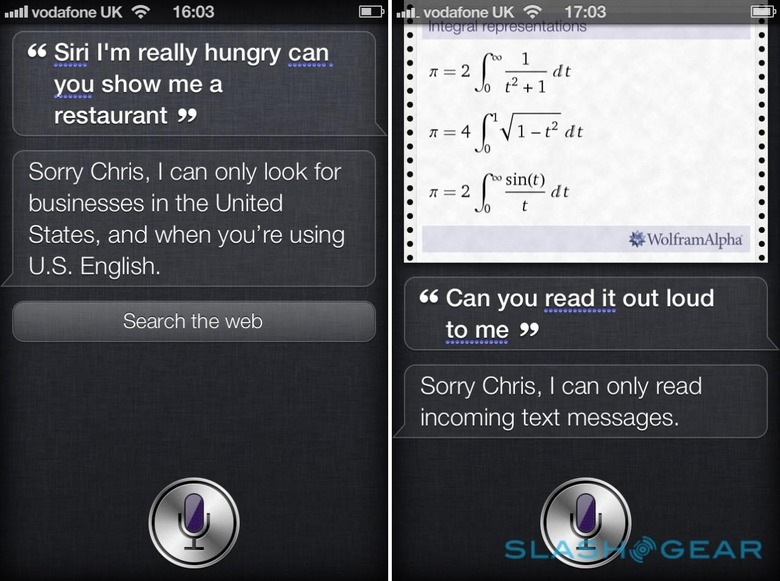 Apple is dealing with another problem in China and this time it involves its personal assistant program, Siri. A couple of weeks back, Apple had faced criticism by the television program China's Central Television over issues people had with the company's warranty policy. Now Apple is now dealing with the patent infringement claims made by Shanghai's Zhizhen Network Technology company. The company filed the claims last July.
Zhizhen says that Siri infringes on its "Xiao i Robot" software that it had patented back in 2004, a while before Siri was developed in 2007 and released on the iPhone 4S in 2011. The i Robot software does exactly the same thing as Siri, such as responding to the user's commands. Xiao i Robot, however, is available for both iOS and Android devices. Zhizhen says that it's currently being used by over 100 million people in China.
The two companies went to pre-trial today to discuss the issue. Apple denied Zhizhen's claim and asked for the case to be rejected. The court, however, rejected its request. Zhizhen's lawyer, Si Weijiang, stated that if the company wins the case, they will ask Apple to "stop manufacturing and selling products using its patent rights." He also stated that they will probably demand compensation from Apple in the future.
Apple had similar legal issues with another company in China. The company, Proview, claimed that Apple committed fraud when it acquired its iPad trademark. Apple purchased the trademark through IP Application Development, a U.K. subsidary, but Proview stated that the subsidary didn't have the right to sell the trademark. Through a long, complicated legal battle, Apple finally settled the lawsuit by paying Proview $60 million. We will see how this legal battle over Siri plays out when the official case takes place in July.
[via AKP]