Apple iMoney patent looks to take on Google Wallet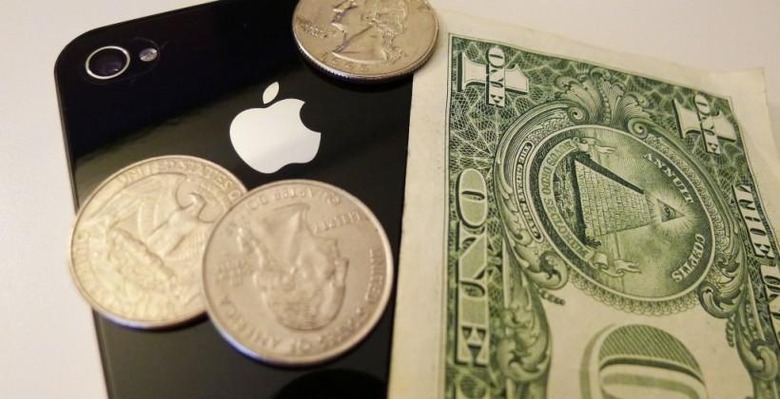 While Google Wallet hasn't made its way to the mainstream quite yet, the concept is such that we could see digital money replace physical money slowly over time at some point. According to a patent recently filed with the US Patent and Trademark Office, Apple is looking to get into the digital wallet market themselves.
The patent includes the creation of a virtual currency, as well as a digital wallet that would allow users to make payments with their iOS devices and store money in an online virtual bank, similar to PayPal or Simple. The patent also mentions using NFC to make payments, but seeing as how has ignored this technology so far, we're not getting our hopes up too much on that.
The patent essentially discusses how the technology would work, where iPhone users would shop around in a store and pay for their stuff with their iPhone, without ever getting out their wallet. Of course, you can already do this with your iPhone at some establishments, like Starbucks, but the digital wallet technology would be widespread.
The patent application also includes mentions of "free" services or products that users can use, and it also mentions earning "credits," with the patent saying that "users may be required to view advertisements in exchange for the credits." Your guess is as good as ours, but it seems advertisements will be a big thing as well, so be prepared for that.
Of course, as with a lot of patents, iMoney may never see the light of day, but it doesn't sound as ridiculous as some of the other Apple patents we've come across — a digital wallet service from Apple makes a lot of sense, but as far as when we'll see it come to the public, who knows? Monday's WWDC keynote would be a good time, but it's probably a bit too early for Apple to reveal such a thing, especially if they only filed for the patent this year.
VIA: VentureBeat
SOURCE: USPTO