It may not be long before we see the iMac sporting a dramatic redesign. New Apple patent filings point to a potential iMac that's made almost entirely out of a single sheet of glass, which would be a big departure from the iMac we're familiar with today. Obviously, there's no guarantee that Apple will actually pursue such a design in a mass market product, but the fact that patent filing exists does indicate that it's something Apple has considered.
The patent application was published to the USPTO website last week and later discovered by the folks at Apple Insider. The illustrations that accompany the application show a unibody design built with a large sheet of glass that's curved at the bottom. Users would potentially be able to rest peripherals on that bottom section, such as a keyboard and mouse, though it seems that there's also the potential for those peripherals to be built into the glass itself.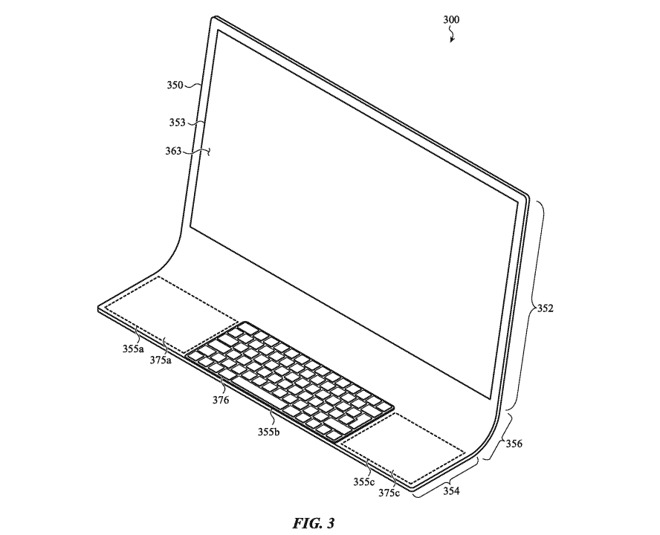 Obviously, the computer you see in that first illustration wouldn't be able to stand upright on its own, which has led Apple to include a wedge that acts as a stand behind it. That stand could also house hardware, whether that's ports or even the computer's power supply.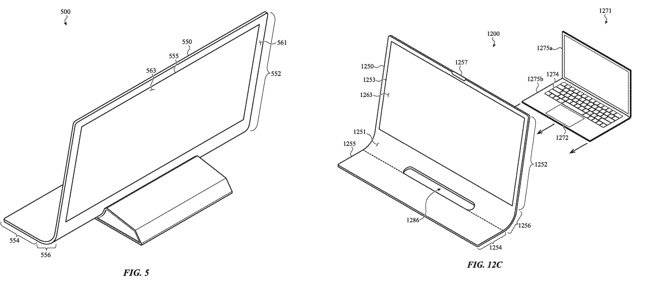 Apple's patent doesn't just stop at one solid piece of glass, though, as it also mentions the possibility of folding up the lower portion to make the all-in-one easier to transport. In another illustration, we see a gap in the glass that would allow for users to slot a MacBook's keyboard through and type on that. Apple's patent application covers a lot of different possibilities for an all-glass iMac, so it's clear that Apple has thought about this a lot.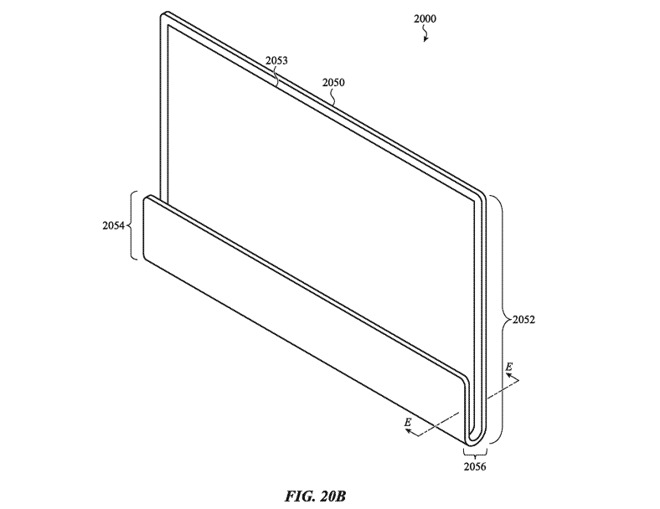 Again, the fact that a patent application exists doesn't mean that we'll someday see Tim Cook get up on stage and reveal this product, but it is interesting to see some the ideas Apple has cooking up behind the scenes. We'll see if this product ever sees the light of day, but for now, head down to the comments section and let us know if you'd buy an iMac made entirely out of glass.