Apple iCloud now comes with two-step verification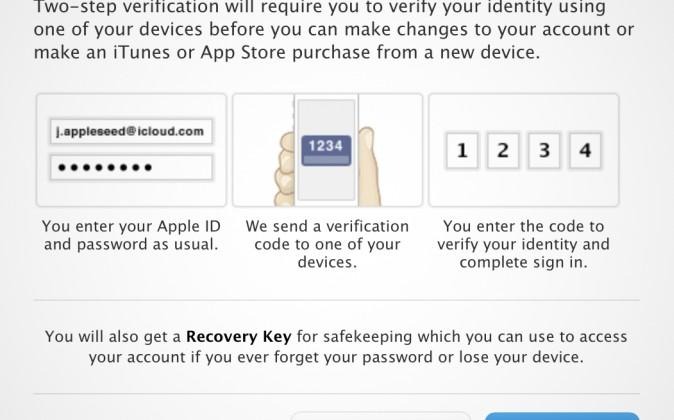 Two-step verification (also known as two-factor authentication) is becoming all the rage now. After the recent influx of security breaches and hacks on major services, companies are starting to implement two-step verification to prevent social engineers from gaining access to your personal data. Today, Apple is beginning to roll out its own two-step verification process for iCloud.
The process works similarly to other services with the feature. Users first need to enable two-step verification on the Apple ID website. After that, you can use your mobile device to receive verification codes either through a text message or using the Find my iPhone app in order to sign into Apple services.
This new feature for iCloud comes months after technology journalist Mat Honan was hacked and all of his iOS and Mac devices were erased, thanks to some clever social engineering by the hacker. Apple promised to beef up its security, and has introduced two-step verification today to prevent such things from happening again.
Currently, several companies support two-step verification, including Google, Dropbox, Facebook, Amazon, and Yahoo. Essentially the feature requires two types of verification in order to log into services, one of which is a virtual verification (like a password), and the other is a physical verification (a mobile phone in this case). This prevents anyone from accessing your account, even if they know the password.
[via 9to5Mac]