Apple HTC case dismissals hit tiny snag at Google-owned patents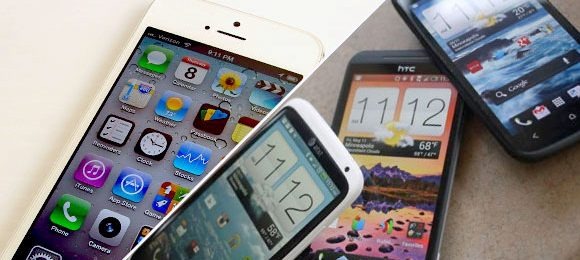 The legal teams at Apple and HTC agreed upon a multi-year cease-fire quite recently with exceptions being made only for a collection of patents that are being revealed this week as unique in their direct ties to Google. This set of claims are being dismissed "with prejudice" as opposed to "without prejudice" as it has been with the rest of this legal adventure, and were each being used previously by HTC against Apple. Separately, four "new" patent agreements have been identified by Foss Patents as being stand-out and not especially visible to the public before they were first asserted against Nokia in separate cases – each of them stand-out because of their potential for future Apple vs Samsung or Motorola cases in the smartphone and tablet realms – watch out!
These four patents were asserted by Apple against HTC and will likely be appearing again in the future against other Android-wielding hardware makers – so says Foss. These patents cover the way a smartphone works and are each likely to be attached to the Android workings of the devices in question rather than to the manufacturer specifically, so will likely apply to non-HTC manufacturers as well as they had (up until now) attached to HTC. These patents are as follows:
EP0719487 on an "object-oriented telephony system"

EP0760131 on a "method and apparatus for distributing events in an operating system"

EP0664021 on a "menu state system"

EP0769169 on a "network component system."
Keep your eyes open for these patents in the future – they WILL be appearing again. There's also been some stand-out items as far as Google loan patents go. There are a collection of loans out there that are owned by Google but are being loaned out to companies such as HTC. The cases that involved any patents such as these in cases between Apple and HTC have been dismissed "with prejudice" because of Google's "buyback" right under their agreement with HTC.
Google is not involved in the Apple-HTC agreement in any way and has not been part of any sort of talks with either company regarding the legal agreements at hand to our knowledge. District of Delaware, case no. 11-785-GMS notes that, "each and every claim and counterclaim between Apple and HTC in the above captioned matter are hereby dismissed WITH PREJUDICE solely with respect to HTC and WITHOUT PREJUDICE with respect to Apple and to any other person or entity." This means that Google patents (as mentioned above) are dismissed as well, but with prejudice rather than without.