These HomePod missing features are already frustrating me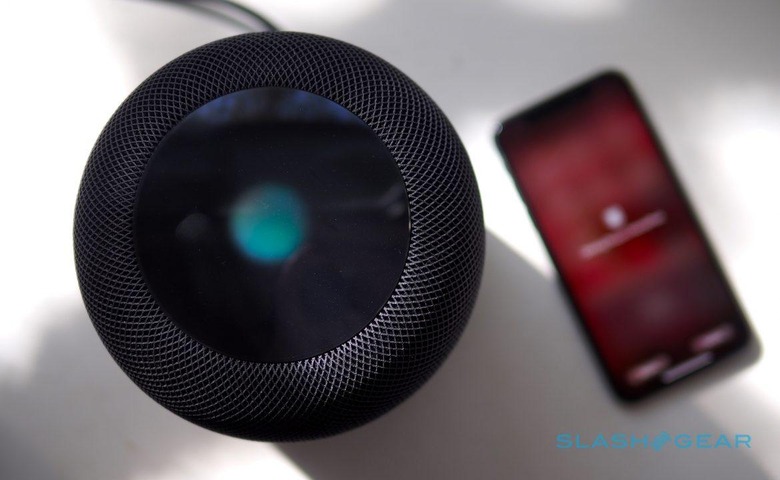 Apple made a great sounding speaker in HomePod, but some of the smart features still have rough edges. Whether it's how Siri interacts with your other devices, how the assistant helps you hunt down new and interesting content, or just how straightforward HomePod is to control, there are a few important areas that Apple could easily address to improve the user-experience dramatically.
Send to iPhone
When Siri isn't playing Apple Music mixologist, the virtual assistant can also answer questions. They needn't be general knowledge, either. Ask Siri where the nearest bank or coffee shop is and, since HomePod knows where it's plugged in, it can use the same points-of-interest data available to Apple Maps to read back the nearest result.
It's not just distance. Siri also pulls up whatever other information on businesses and such, including opening hours and how many stars it has on Yelp. Unfortunately, all that is currently locked up on the HomePod.
If Siri finds a coffee shop that sounds to your liking, for example, there's no way to send that information to your iPhone. Instead, you have to either open Siri on the phone – or go to Apple Maps manually – and search for it again. I'd been hoping that, Continuity-style, I'd be able to simply ask Siri to open the results on my phone.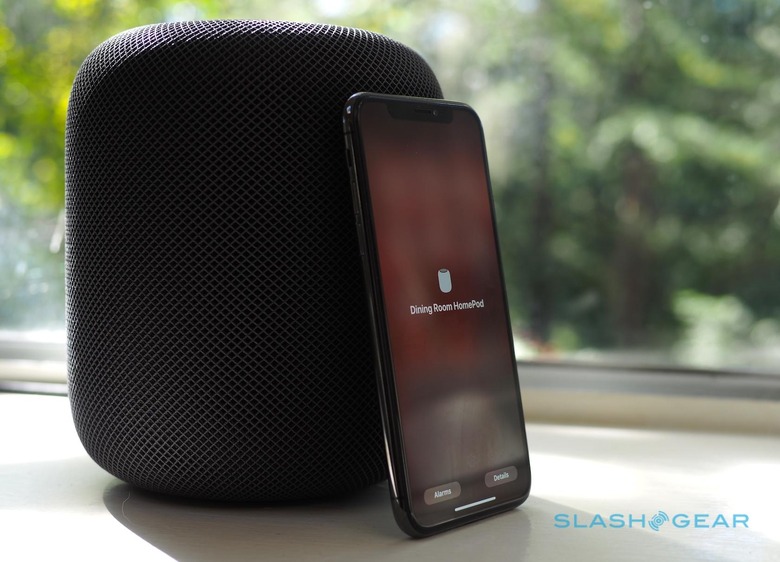 Unlike in the Alexa app, meanwhile, there's no log of what Siri heard and what her response was. If you ask your Echo a question, for example, you can see that – and the answer Alexa gave – in Amazon's Alexa smartphone app. Unfortunately, there's no such record available for Siri's responses.
Podcast search
Apple Music has millions of artists and even more tracks, but if it's the spoken word you're interested in, HomePod has you covered there, too. There are hundreds of thousands of podcasts available, and you can request them by voice. If you've already started listening to a favorite podcast on your iPhone, as long as you've got "Listening History" sharing turned on, HomePod will automatically resume wherever you last left off.
If you don't already have favorite podcasts, mind, HomePod isn't so helpful. Whereas Apple Music and Siri can come up with custom playlists based on songs, artists, or genres you know you like, there's no podcast search. If you ask for something generic – like "Hey Siri, play a cat podcast" – you'll get whatever the closest existing podcast title there is to that request, but not some curated examples based on that theme.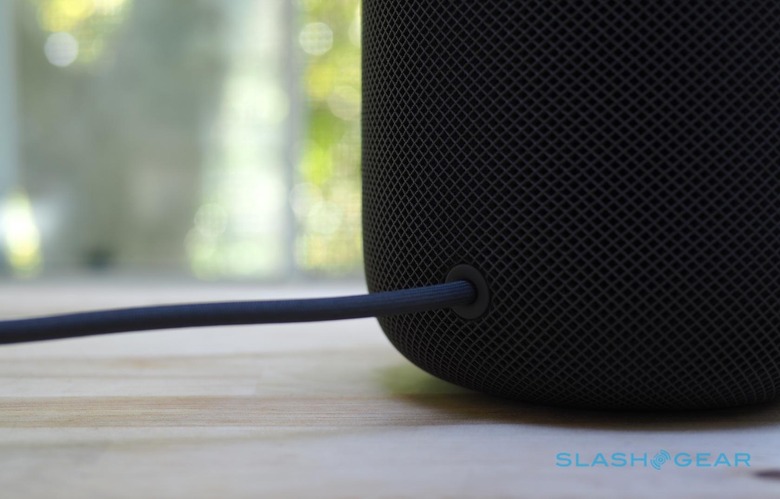 iPhone lockscreen controls
You can control HomePod from your iPhone, though iOS doesn't make it especially easy. First swipe down to access Control Center, then long-press the AirPlay button in the upper right corner of the music widget. Underneath the iPhone music controls there's another section for HomePod: tap that, and you can play/pause, skip tracks, and adjust the volume.
It's useful if you're out of Siri's hearing range, but it's hardly as straightforward as other smart speakers make it. When I start playing a music through Sonos, for example, I then get direct music controls on the iPhone X lock screen from which I can adjust volume and skip tracks. That would seem like an obvious thing for Apple to add for HomePod.
Wrap-up
Clearly, it's early days for HomePod. The smart speaker gets the basics right – it sounds incredible, considering its footprint – but we're still waiting on some of the more advanced features that rival connected speakers already offer. Later in the year that will mean the addition of multi-room playback and being able to linktwo HomePod units into a stereo pair. I'm hoping that at the same time Apple makes some smaller – but no less important – tweaks that will help with day-to-day use too.