Apple Hits 10 Billion Downloads With iTunes, Still Going Strong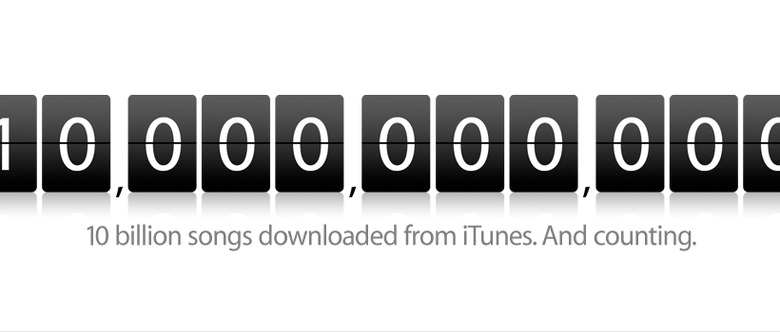 Despite recent pricing controversies, the iTunes Store has already hit the 10 billion song download mark, making Steve Jobs look even better despite the iPad fiasco, as well as broadcasting the potential of digital distribution.
The announcement from Apple also includes a list of the all-time top songs downloaded from the iTunes store, Lada Gaga taking two of the top ten songs, and Miley Cyrus coming in 20th.  Well, I guess that's not surprising, to say the least.
It seems as if Apple sets a record every now and then.  With every tier of iPod, iPhone, and, prospectively, iPad hooked up for life to the iTunes Store, Apple's not resting on its laurels anytime soon.
[Apple]