Apple hit with patent lawsuit over Apple Watch's heart rate sensor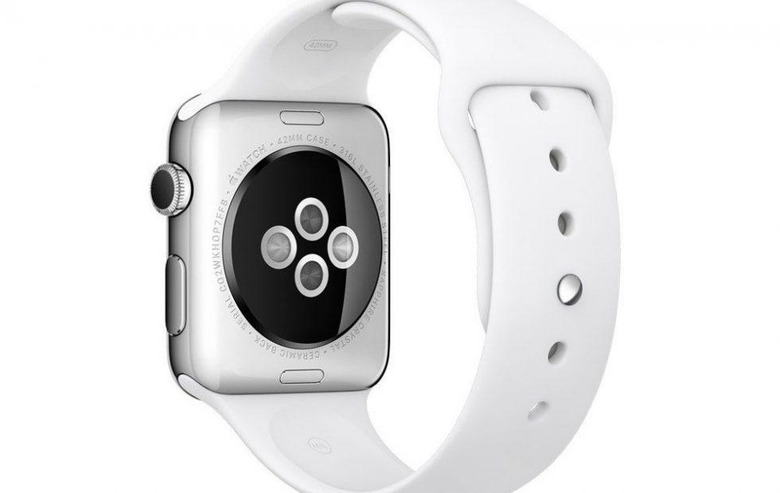 The Apple Watch, specifically its heart rate sensor technology, is at the center of the latest lawsuit targeting the company. Omni MedSci, a tech startup focused on "near-infrared and mid-infrared broadband lasers," filed a patent lawsuit against Apple on Friday, accusing them of infringing on several patents with the Apple Watch's heart rate sensor.
Based in Michigan, Omni MedSci claims it met with Apple a number of times between 2014 and 2016 over discussions of a partnership. Apple is said to have ended these talks, and shortly after introduced tech in the Apple Watch that was covered by Omni MedSci's patents.
Of course, the suit was filed in the Eastern district court of Texas, a well known patent-friendly haven, meaning that it's very likely Apple is dealing with a patent troll specialist. Mohammed Islam, the owner of Omni MedSci, appears to have a reputation for collecting patents, owning over 150 between his six companies.
A local Detroit news publication wrote that he was a "poster child for a patenting professional," noting that even teaches classes at the University of Michigan on the right and wrong ways to win patents. "There's getting a patent and there's getting a patent that will withstand litigation. It's an art form," he was quoted as saying.
According to the lawsuit, Omni MedSci claims that Apple willfully infringed on three patents, and the startup is seeking damages as well as an injunction against Apple.
SOURCE Axios