Apple granted patent for portable 3D media goggles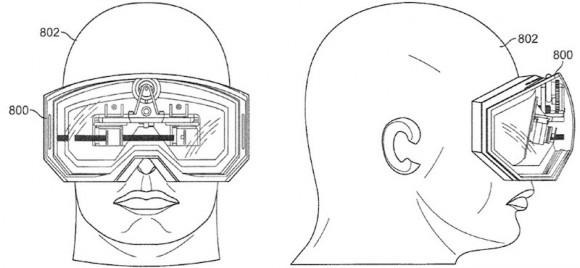 Apple has been granted a patent by the US Patent and Trademark Office for a pair of portable media viewing goggles. The patent says they "may resemble ski or motorcycle goggles." The device would likely allow for a 3D viewing experience reminiscent of that found in the Oculus Rift VR headset.
The patent was filed in May of 2007 and granted just today. The wearable would project video to each eye using separate focus modules. Users could enter a prescription, or the device could automatically adjust focus. How this latter method would work isn't clear yet, but the patent is broad enough to allow for any number of detection methods. Each user's focal settings could be stored on the device.
The goggles would be designed specifically for portable use, but we see no reason they couldn't also be used for desktop computers and gaming consoles. One of the accompanying drawings in the patent shows the device tethered to a classic (2007, natch) iPod as shown below.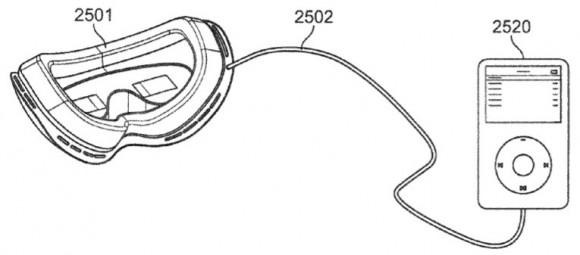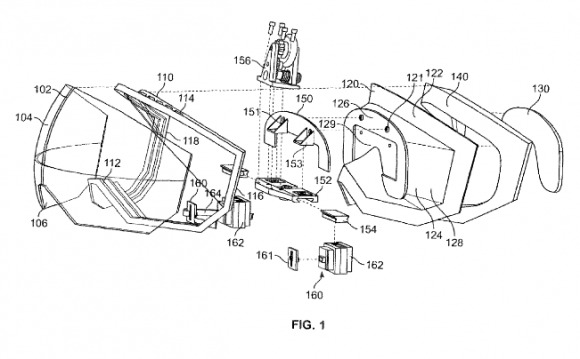 The goggles described in the patent are indeed similar to the Oculus Rift 3D headset. That device has mainly been known for gaming applications — as well as for NASA's interest in using it to virtually explore extraterrestrial environments. Whether Apple aims to compete with Oculus Rift (see gallery shots below) with this new patent remains to be seen, but as of today it has the intellectual property clearance to do so.
SOURCE: Mac Rumors