Apple granted patent for page-turn animation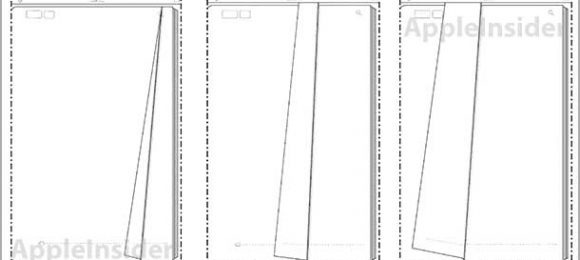 If you've been a long-time iOS user and also read your fair share of ebooks, then you'll know that Apple implemented a pretty cool page-turning animation when reading ebooks, meaning that sliding your finger across the screen to go to the next page resulted in the page actually turning, just like it would with a real book. And finally, USPTO has granted Apple the patent for that animation.
The patent's illustration shows three different images of a virtual page being turned. One with the corner of a page being turned slightly, the next image with the page halfway turned, and the third showing the page almost entirely turned over. A swipe of the finger will activate the page turn, while a vertical finger swipe will flip the page just enough to reveal what's on the next page.
The patent, which is for "Display screen or portion thereof with animated graphical user interface," represents only one of 38 different patents that have been granted to Apple this week. The New York Times notes that this isn't the first "seemingly obvious" patent that Apple has been awarded. The company was granted a patent for the musical note icon for iTunes, as well as the infamous glass staircase design Apple uses in their stores.
iBooks isn't the only application that Apple uses its page-turning animation in. With iOS 6, Apple uses the animation in several of their own apps, including Maps and the Calendar app for iPad. Another notable patent that Apple won this week was for the iPad Smart Case, which acts much like a Smart Cover but gives the iPad a little added protection all around.
[via AppleInsider]