Apple, Google could be forced to ask apps to disclose foreign ties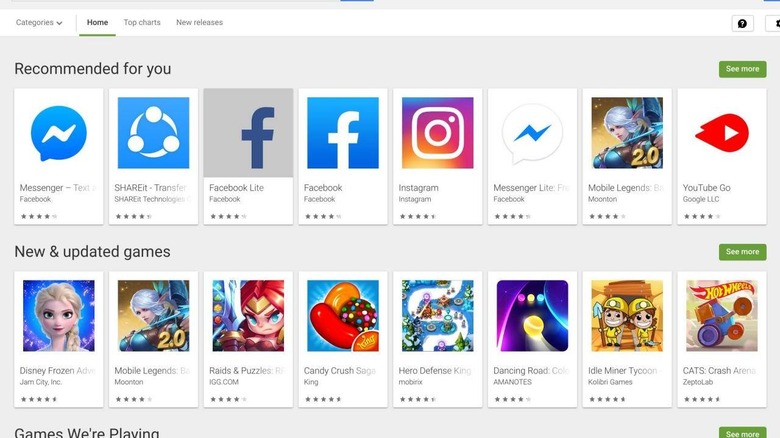 Mobile apps have helped changed our modern lives, often for the better but sometimes also for the worse. That's especially true for those apps that, in exchange for entertainment or free services, gather unknowing users' data for less conscientious purposes. The US government has taken a particular interest in that phenomenon, especially when it's the data of US citizens that is in question. Lawmakers are now asking if Apple and Google, the two largest mobile platform makers, require app developers to disclose their ties to foreign countries, in particular to China.
It may not be fought with deadly weapons but the US and China have been waging a war using money, trade, and technology. Considering the mobile industry is one of the most critical parts of modern life, it's not surprising that both governments are putting smartphone makers and platform developers under greater scrutiny. Putting the likes of Huawei and ZTE on its watch list is just one step and now US lawmakers are looking into the apps that run on smartphones as well.
Rep. Stephen Lynch, chair of a House Oversight subcommittee, sent letters to both Apple and Google if they require that app developers disclose any ties they have to governments and countries outside the US. This is mostly in reaction to a few notable apps, particularly TikTok and the new Grindr, that may be threats to national security because they are owned and developed by Chinese companies. There are other apps from China or Russia that have also been caught collecting more user data than they need though their ties to government activities haven't been completely established.
Although the two companies have not publicly responded to the inquiries, neither Google nor Apple gate apps based on their country of origin. Android and iOS do have rules against illegal activities and violations of policies but none of those have been based simply on the fact that they come from China. At the same time, apps that clandestinely gather information on behalf of governments are unlikely to disclose that anyway.
The lawmakers' line of thinking could be the signs of something more worrying. It could prompt legislation that would require Apple and Google, both American companies, to actively and strictly scrutinize apps based on country of origin or foreign ties. This would effectively give the US the power to dictate not only who is able to use or install software like Android outside the US but also who gets their apps published on app stores.