Apple fused glass patent application aims at iPhones, iPads, TVs, displays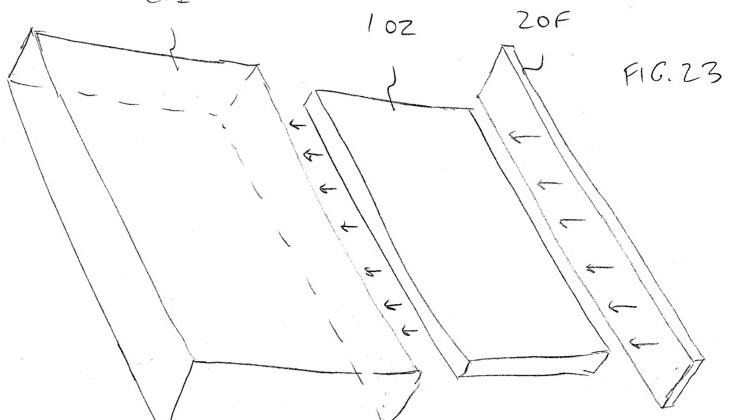 This week a patent application has been discovered to have been filed by Apple one week ago, this patent application seeking rights to a method for fusing glass. This glass fusion process is described by Apple to be working with several different kinds of products, this ranging from iPhones to iPad, iPods to televisions, and displays in general. While it's unlikely that this process would affect launches in the coming months, it's certainly feasible that Apple would have fused glass bits within the next year.
This fused glass process describes products which could be fully enclosed in the one material. This means that instead of an iPhone having a glass panel up front alone, it could have glass up front, around the back, and covering all sides, with no other material enclosing it.
Not that such a form would be reasonable, considering its obvious fragile nature.
Inside the patent along the row of inventors of this patent is Apple design chief Jonathan Ive. Apple designers Peter Russell-Clarke and Mike Pilliod are also listed as inventors, while the lovely drawings that accompany each form of the patent were done by unknown creators.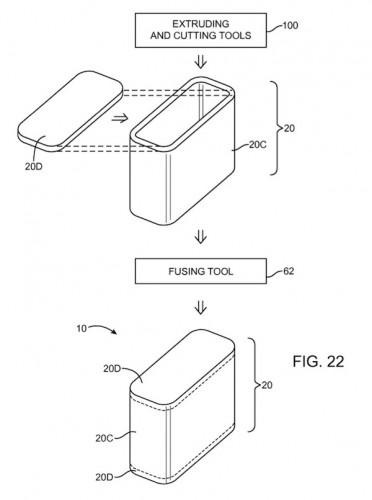 This patent application cites another patent application that – it would appear – the entire tech news community missed. This USA-bound patent application also files for Fused Glass Device Housings and appeared on the 25th of July, 2013. This patent was first filed in January of 2012, only just appearing in July of this year after a standard 18-month period of confidentiality.
Drawings in the original (USA-based) patent are seen above alongside the Euro-based patent application. USA-based drawings appear to have been made first (they're a bit more crude) while the Euro drawings have been refined over time. Is that Ive's steady hand we see penciling in the enclosure?
VIA: MacRumors